Scott #300b Booklet pair with center imperforated.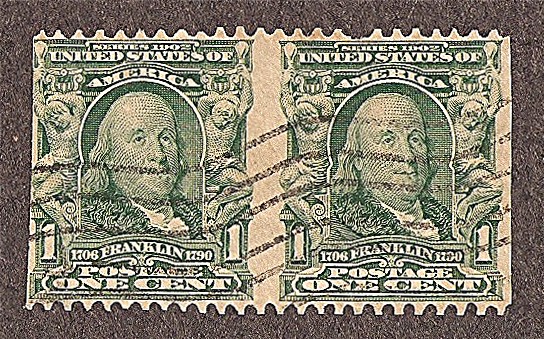 I found this stamp in mixed box lot that I had bought at auction. At first blush it looks like a Scott 300b booklet pair that is imperforate down the middle. The 2006 Scott Specialized of US Stamps and Covers does not even describe such a variety and who knows what it would sell for in the open market if such a variety even existed.
This is an easy fake to unmask it's a Scott 314 pair with perforations added to the top and bottom edges. Lets examine the perforations more closely.
I placed the stamp on top of my Precision US Specialty Multi Gauge to check out the fit of the perforation against gauge 12. As you can see below the perforation spacing is of across the with of the stamp. If this was a real stamp the perforations would be lined up perfectly.

Next lets take a closer look at the perforations. The perforations are oddly shaped not the usual oval shape, the tip spacing is uneven and the biggest give away is that the perf tips are flat and do not show the random fibers that happen when two stamps are pulled apart.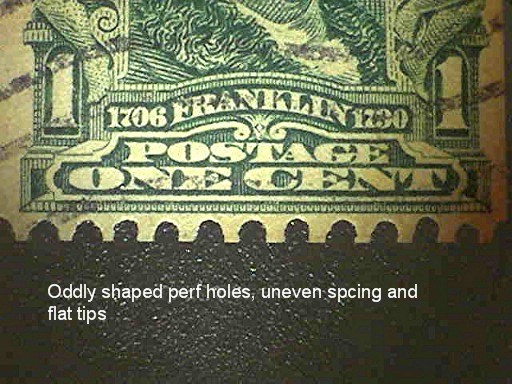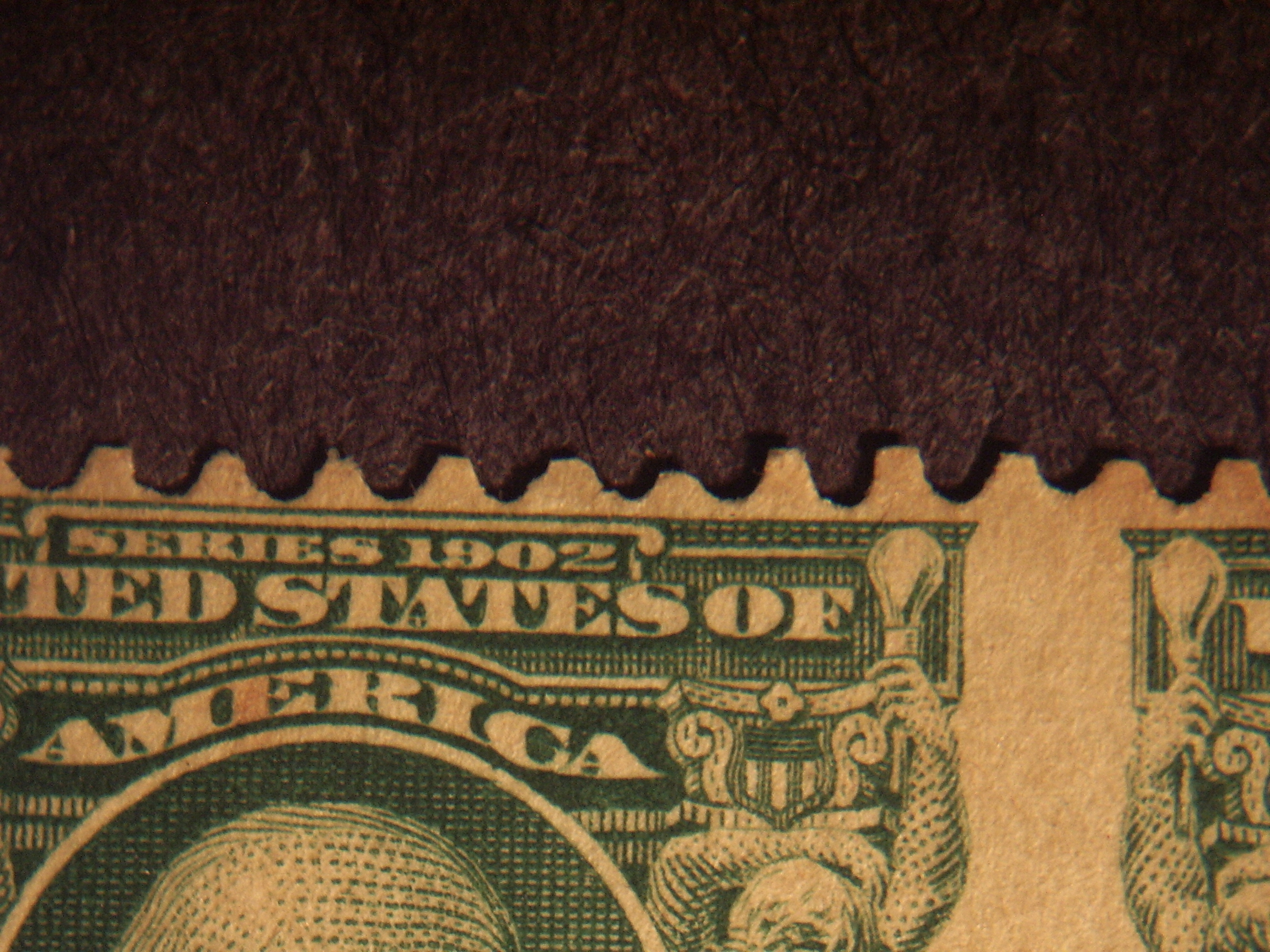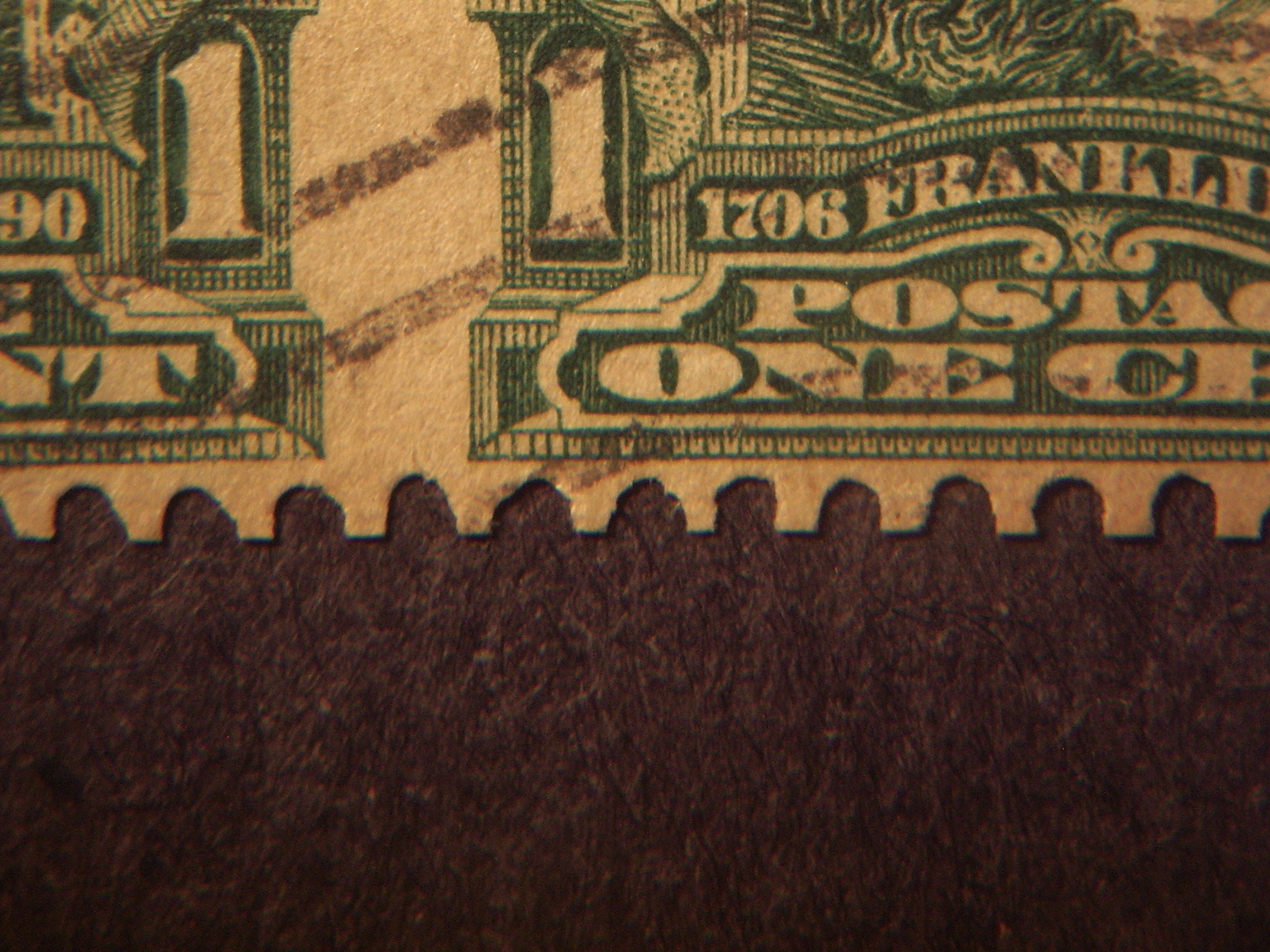 Here are two images of the perforations magnified 60X. As you can see the edges of the perfs are beveled and do not show random fibers.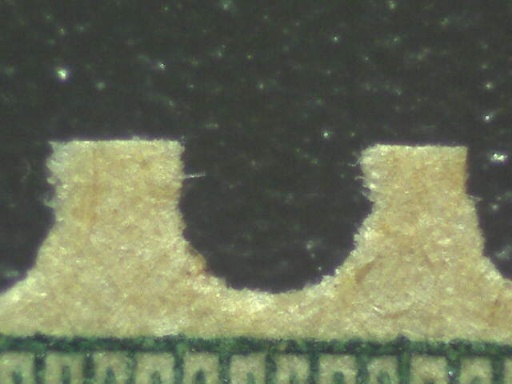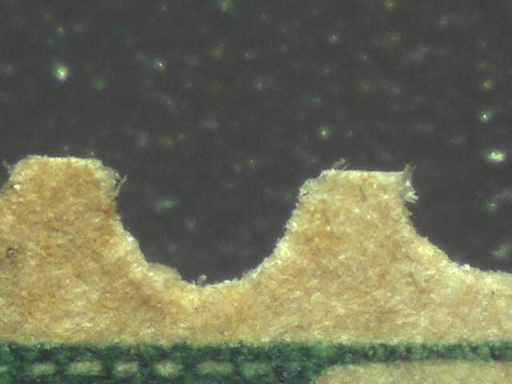 Comments are always welcome.
Reference material used: How to Detect Damaged, Altered and Repaired Stamps. By Paul Schmid