Suspect Scott #348 Unused Guide Line Pair.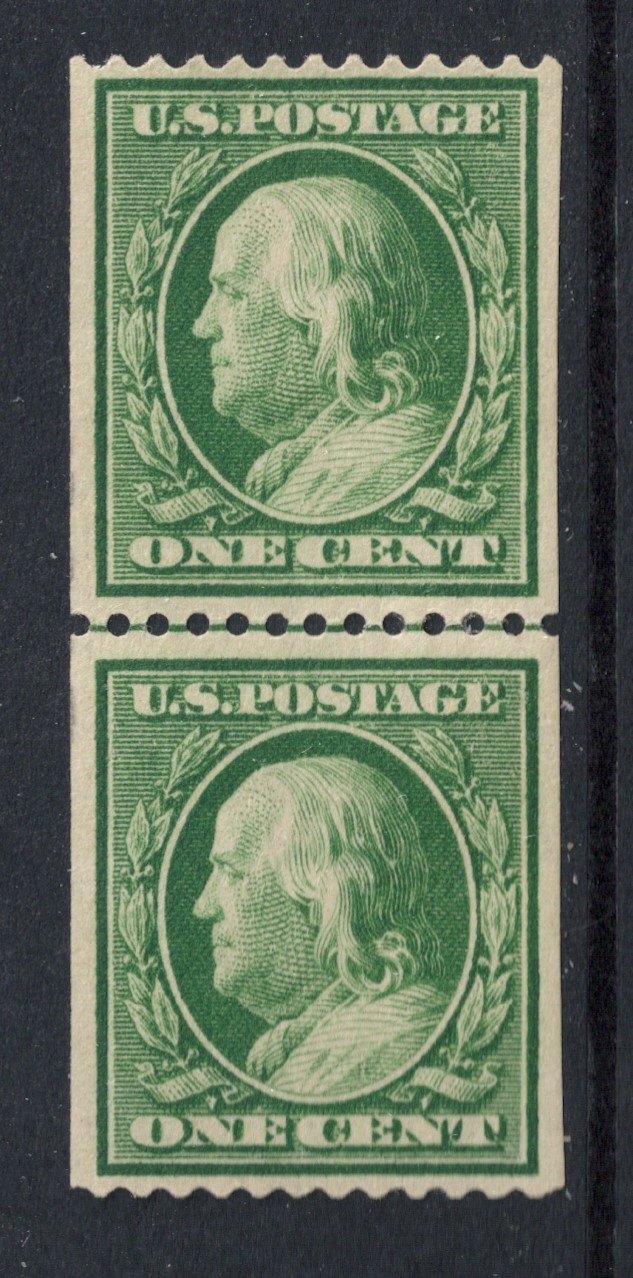 This is a moderately priced stamp with a catalogue value of $275. This coil is often faked and can be manufactured from the following stock: adding fake perforations to a trimmed imperforate #343, adding fake perforations to the imperforate vertical coil #343V, trimming the perforations off the left and/or right of a perforated #331 and trimming the perforations from the left or right of the #331a booklet stamps.
The watermark is double line, normal and reads horizontal which eliminate the possibility of the suspect being a booklet pair which would have a watermark that reads vertical.
| | |
| --- | --- |
| Suspect in watermark detection fluid. | Template over illistration of double line watermark. |
The suspect's perforations were overlaid on an Instanta gauge.



As can be seen the top, center and bottom perforations gauge out to 12.00 +/-. The center perfs do not show the hallmarks of genuine perforations – slightly flattened and distorted fibers on one side of all the perf holes on the contrary they are too round and too clean. The top and bottom perf tips look like they have been rubbed with an abrasive to give the appearance of having been torn from the stamps above and below. The images below illustrate the point.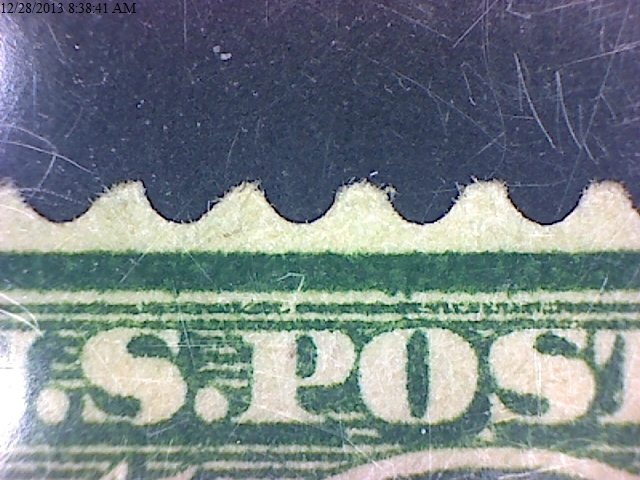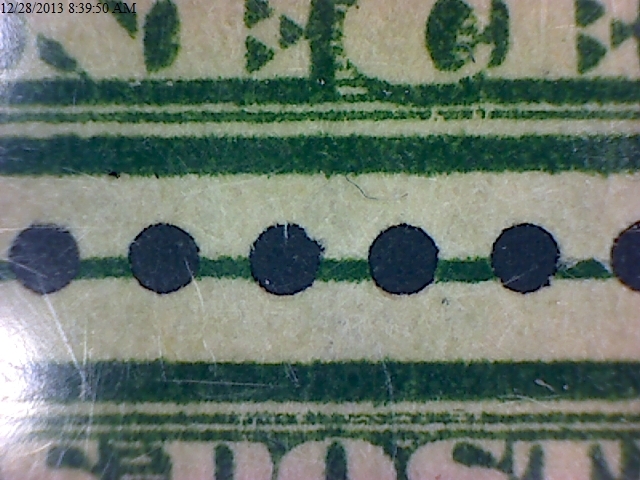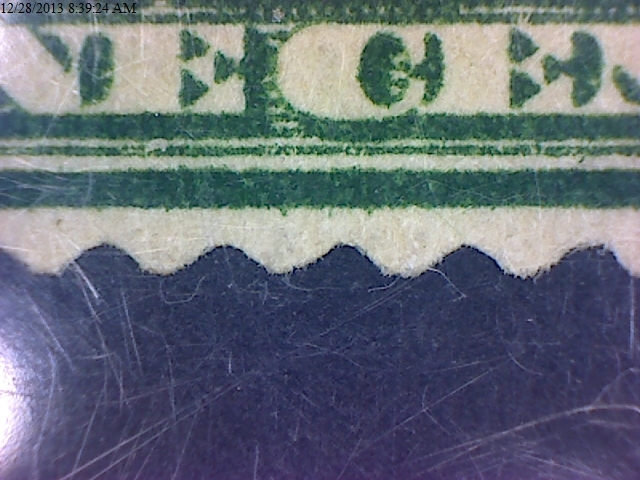 The following images are close-up shots of the center, top and bottom perforations.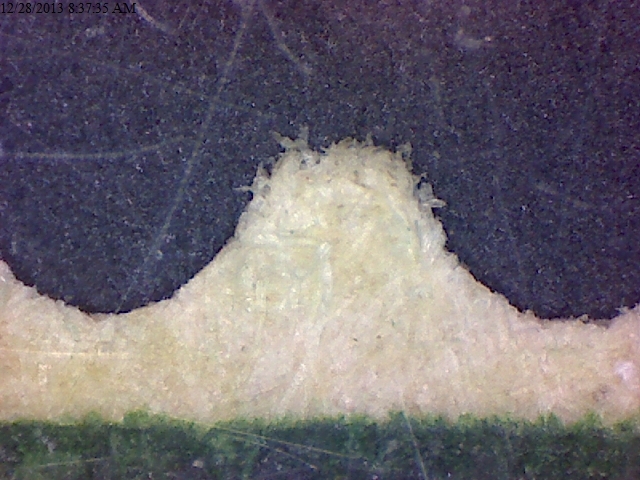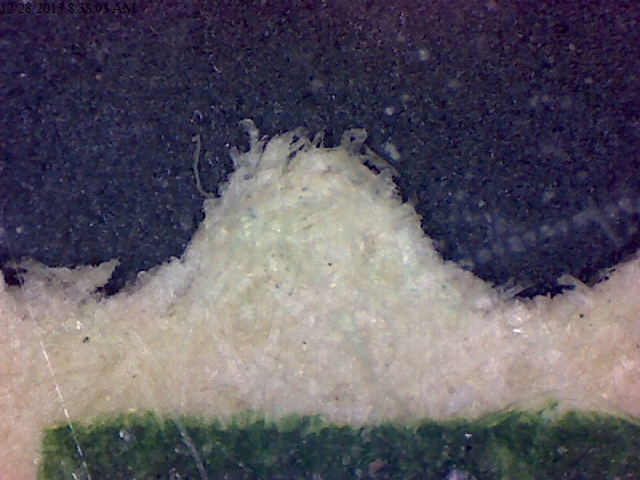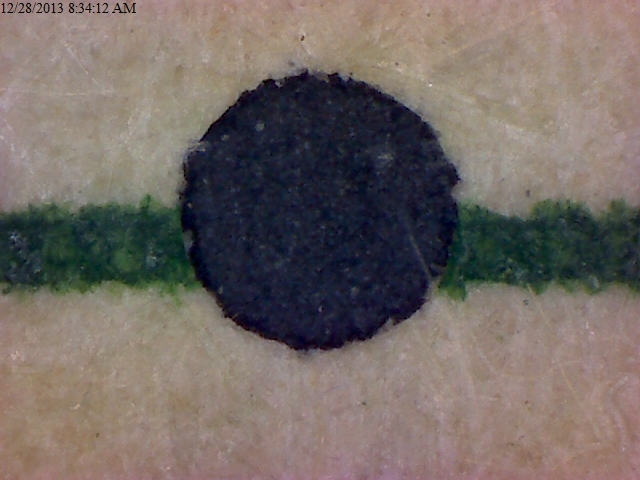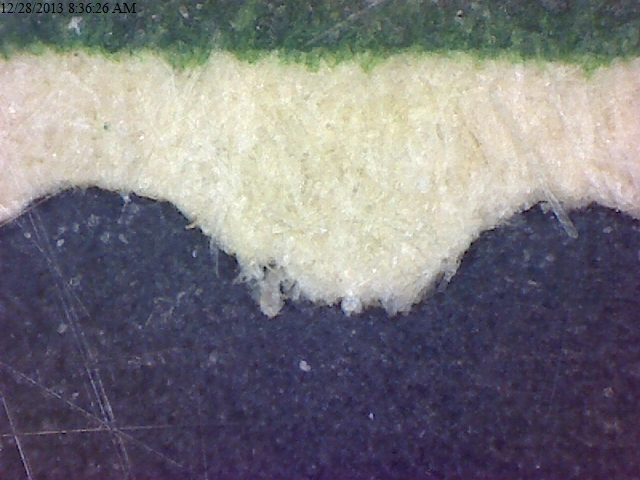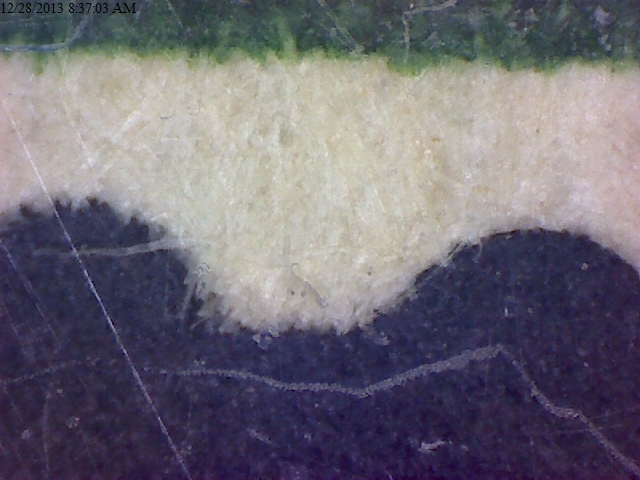 In conclusion: the suspect is an imperforate #343 with fake perfs added..
Reference material used:
The Expert's Book. A practical guide to the authentication of United States stamps. By Paul W. Schmid.
How to Detect Damaged, Altered and Repaired Stamps. By Paul Schmid
As always comments and suggestions are always welcome.
---
To Contact Riverside Stamps:
Email:
Mike Girard - Owner / Operator / Web Master: g1rardmn1099@comcast.net
---
I am a member of the American Philatelic Society

Member of:

APS #: 205494
Visit the American Philatelic Society
Website at www.stamps.org

I am a member of the United States Stamp Society




USSS #:

16733


Visit the United States Stamp Society
Website at www.usstamps.org

I am a member of the Internet Philatelic Dealers Association


IPDA #: 231
Visit the Internet Philatelic Dealers Association
Website at http://ipdastamp.org
---