Suspect Scott #491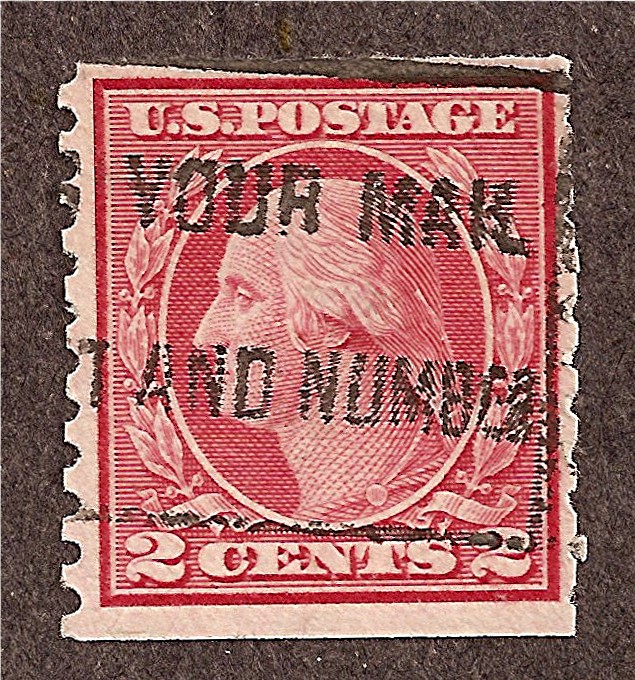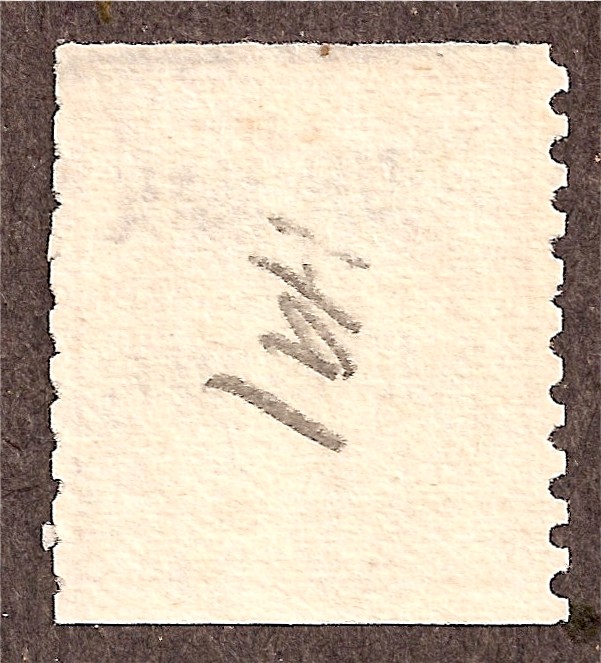 I'm going to start with this stamp by saying "what if the 491 (or is it 'Hal'?) written on the back is true". A Scott #491 is an expensive stamp if it were real - $750 catalog value and is rarely faked according to the Experts Book. Let's take a look at the particulars of this stamp. It should be perforated 10 vertically, rotary press printing, Type II and is not watermarked.
The suspect is a rotary press printing with the design measuring 19.75mm wide and 22.4mm tall. The suspect is not a Type II design but in fact a Type III design as seen by the images below in Fig. 1. Fig.1 shows the detail in the left and right scrolls. In a Type II design there is supposed to be only one shading line in the first fold of the left scroll as well as inside the second fold on the right scroll. As can be seen in the images below there are two shading lines in the indicated positions. Only the Type III design has two shading lines.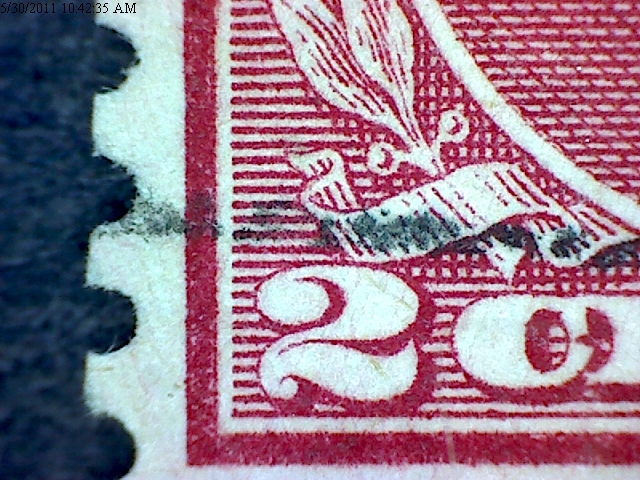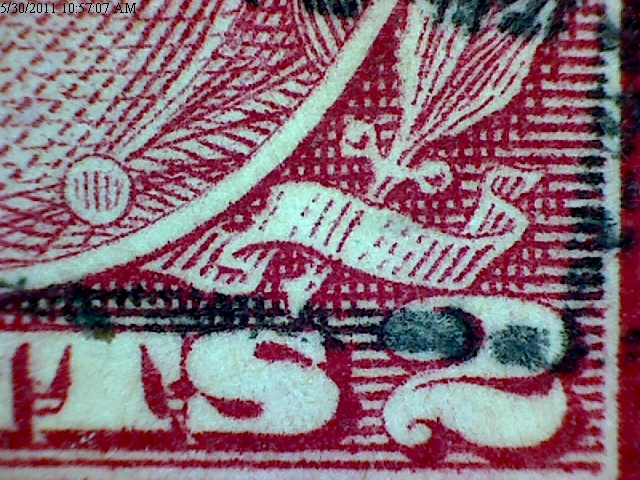 Fig. 1
There are other features that make this stamp a Type III design and they are illustrated below in Fig. 2. The lock of hair on Washington's cheek shows a distinct vertical line on the left edge that connects five of the horizontal shading lines in the cheek, the shading lines below the ear show no sign of being broken like on Type I, Ia and II designs, the top two lines of shading in the lock of hair directly to the right of Washington's ear are not equal in length with the bottom one being longer than the top and lastly the top right laurel berry is in the shape of a "V" where in the other designs it is an indistinct blob.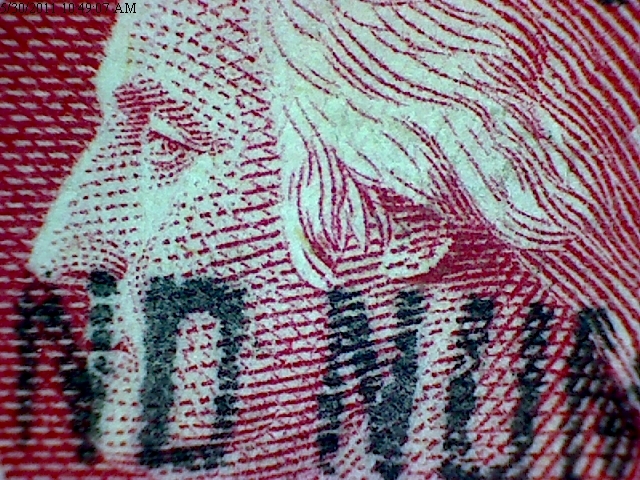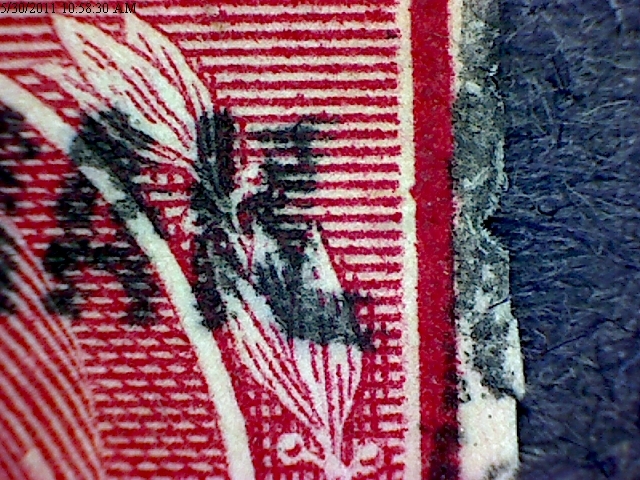 Fig. 2
From the evidence seen above this stamp is beyond a doubt a Type III design which makes the stamp a Scott #492
Reference material used:
The Expert's Book. A practical guide to the authentication of United States stamps. By Paul W. Schmid.
Washington / Franklin identifier pages on was flagged at the no longer active www.1847USA.com.
As always comments and suggestions are always welcome.
---
To Contact Riverside Stamps:
Email:
Mike Girard - Owner / Operator / Web Master: g1rardmn1099@comcast.net
---
I am a member of the American Philatelic Society

Member of:

APS #: 205494
Visit the American Philatelic Society
Website at www.stamps.org

I am a member of the United States Stamp Society




USSS #:

16733


Visit the United States Stamp Society
Website at www.usstamps.org

I am a member of the Internet Philatelic Dealers Association


IPDA #: 231
Visit the Internet Philatelic Dealers Association
Website at http://ipdastamp.org
---