Scott #234 with washed off cancel and regummed to appear unused.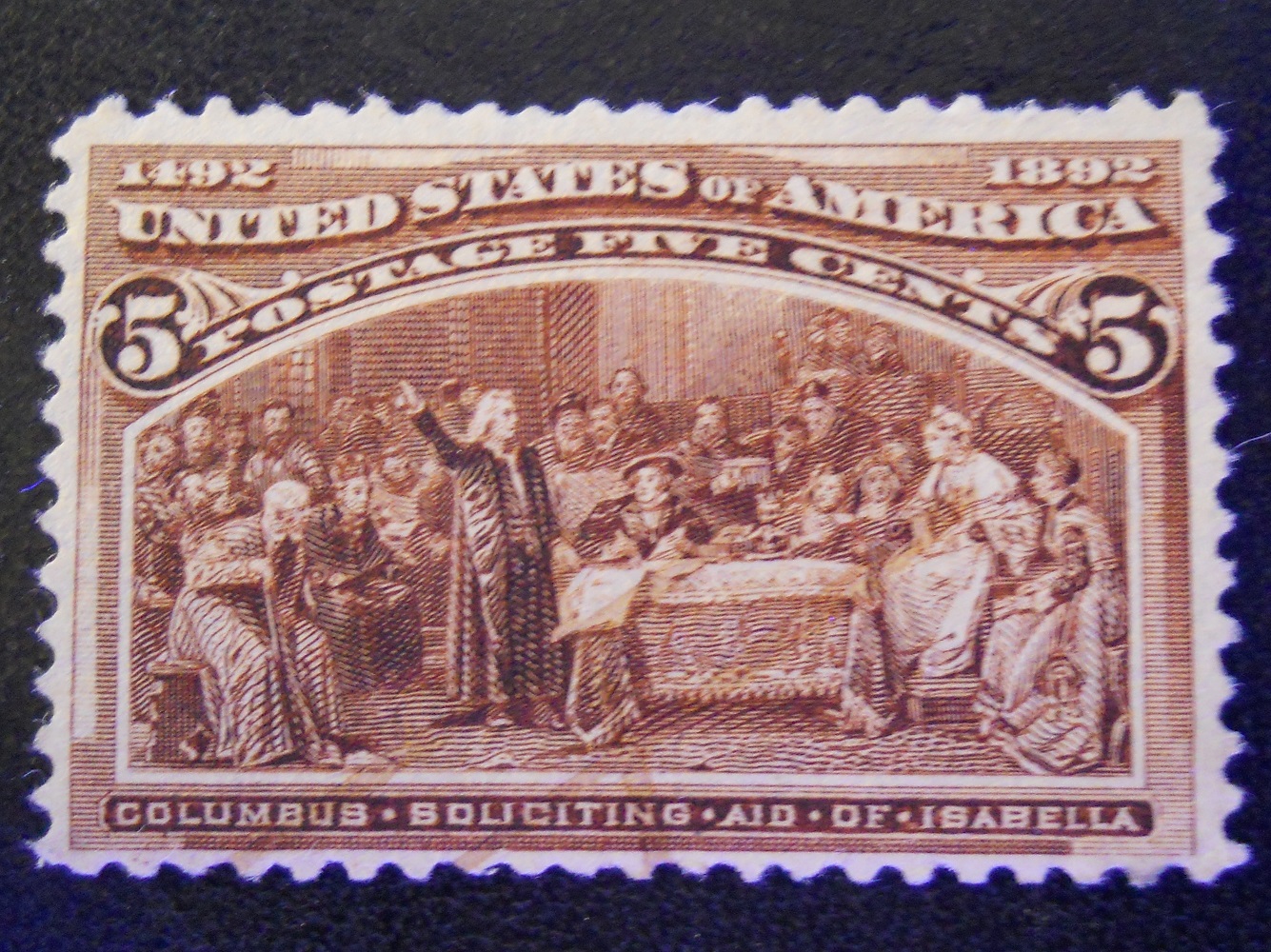 I bought this stamp on eBay knowing it was a used #234 that was Regummed to look mint. Below is an image of the stamp as I received it. As can be seen in the image under natural light there is the hint of a manuscript cancel that has been washed off. Fig. 1 and Fig. 2 are closeup images of the washed off manuscript cancel.
| | |
| --- | --- |
| Fig. 1 | Fig. 2/td> |
FFig. 3 shows the stamp being illuminated with ultraviolet light.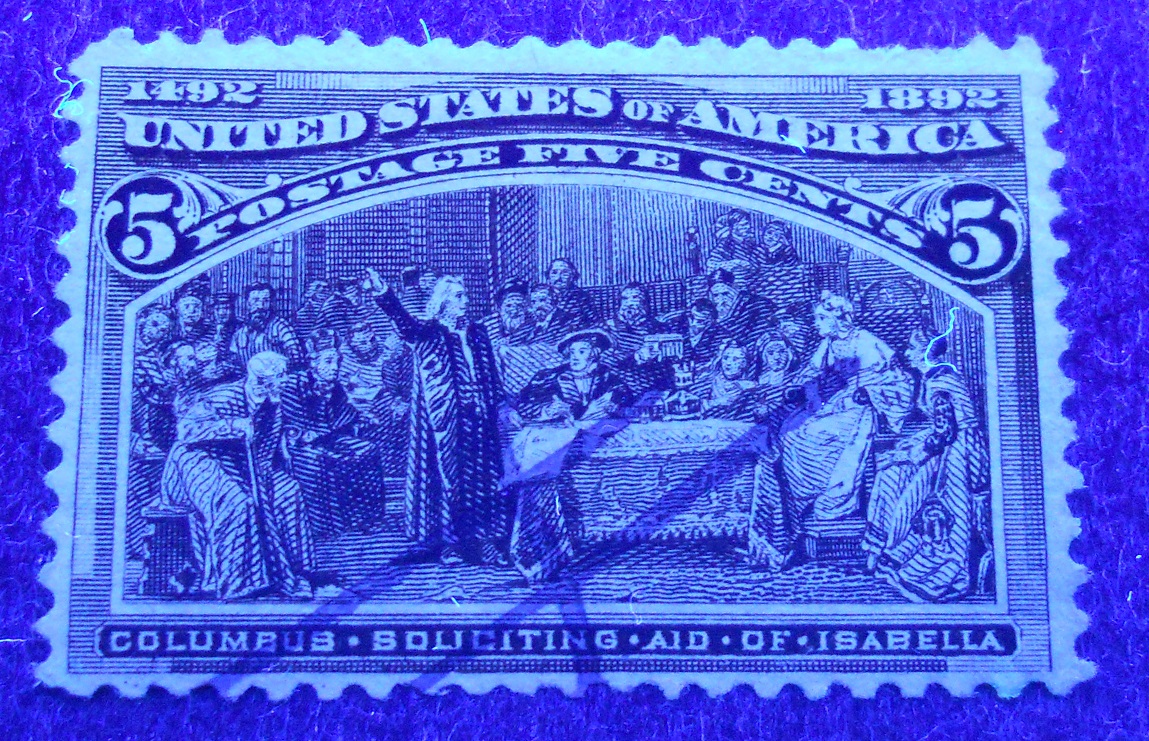 Fig. 3
The UV light really brings out the manuscript cancel.
So that proves that the stamp is a used stamp which means any gum that is on the stamp now had to have been applied after the stamp had been soaked off of cover and dried which would have left no gum on the stamp. Fig. 4 and 5 show the regumming evidence on the perforation tips.
| | |
| --- | --- |
| Fig. 5 | Fig. 5 |
Reference material used:
How to Detect Damaged, Altered and Repaired Stamps. By Paul W. Schmid./li>
As always comments and suggestions are always welcome.
---
To Contact Riverside Stamps:
Email:
Mike Girard - Owner / Operator / Web Master: g1rardmn1099@comcast.net
---
I am a member of the American Philatelic Society

Member of:

APS #: 205494
Visit the American Philatelic Society
Website at www.stamps.org

I am a member of the United States Stamp Society




USSS #:

16733


Visit the United States Stamp Society
Website at www.usstamps.org

I am a member of the Internet Philatelic Dealers Association


IPDA #: 231
Visit the Internet Philatelic Dealers Association
Website at http://ipdastamp.org
---