Fake of the week - Scott #17.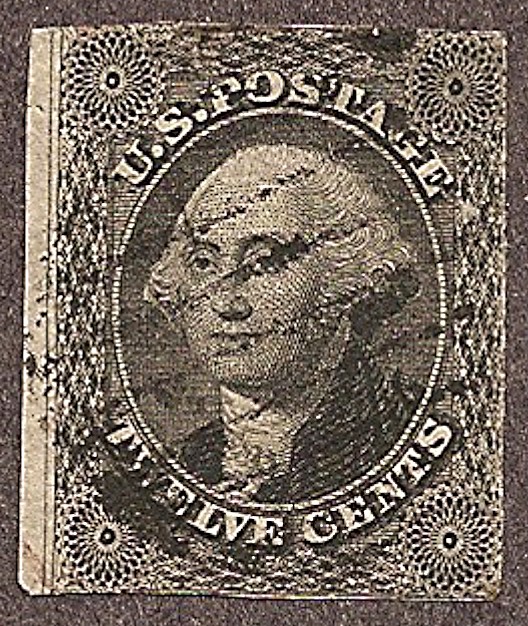 At a quick glance you'd think this was a used Scott #17 margin copy (CV $325) that was cut close on three sides, at least that's what I thought years ago when I put this stamp into my collection. Just recently I was transferring my collection from one album to another and seeing that I've learned a thing or two since I started putting my collection together I decided to look at each stamp to be sure it was correctly identified. When I looked closely at the cut edge of this stamp I noticed small dents in the right edge that did not seem to belong there. I took the stamp and overlaid it on a perforation gauge aligned with the 15 1/2 line and wouldn't you know it the little dents along the right edge lined up perfectly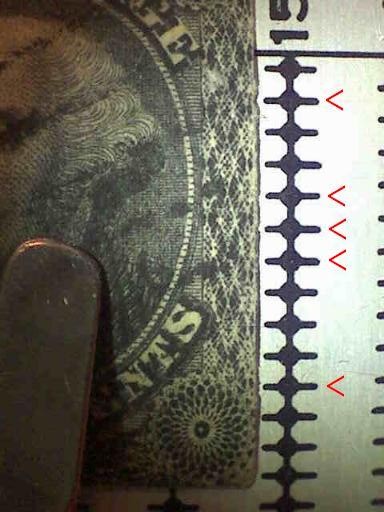 So it turns out that someone decided to cut the perforations off of a perfectly good used Scott #36b plate #2 (CV $225) to make it look like a Scott #17 which has a higher catalog value.
Comments are always welcome.
Hat tip: Alterations, Fakes and Forgeries for teaching me how to identify fakes.
---
To Contact Riverside Stamps:
Email:
Mike Girard - Owner / Operator / Web Master: g1rardmn1099@comcast.net
---
I am a member of the American Philatelic Society

Member of:

APS #: 205494
Visit the American Philatelic Society
Website at www.stamps.org

I am a member of the United States Stamp Society




USSS #:

16733


Visit the United States Stamp Society
Website at www.usstamps.org

I am a member of the Internet Philatelic Dealers Association


IPDA #: 231
Visit the Internet Philatelic Dealers Association
Website at http://ipdastamp.org
---