Suspect Scott #141, Used Single.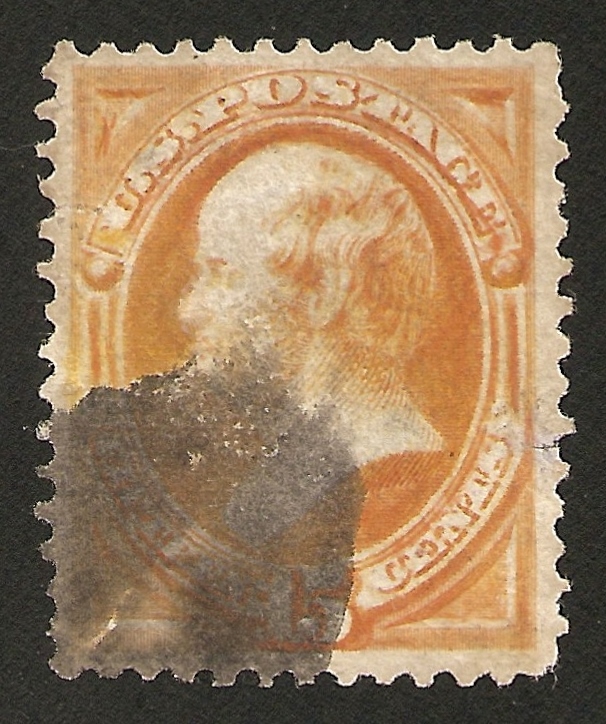 I bought this stamp on EBay for approximately $12.00 as a suspect fake with the goal of getting it off of the market and doing a proper analysis on it. The Scott #141 is a very expensive stamp if real with a catalogue value of $1400 used and is known to be faked. I took a look at all of the #141 submitted to the Philatelic Foundation for examination and there are 2 certified counterfeits out of 534 patients, a 0.4% fallout rate.
The next thing to look at is the paper the suspect is printed on. The paper should be of the white wove (hard) paper. Below is an image of the suspect (left) backlit by a strong light and a second image of a Scott #160 (right) which is printed on hard paper.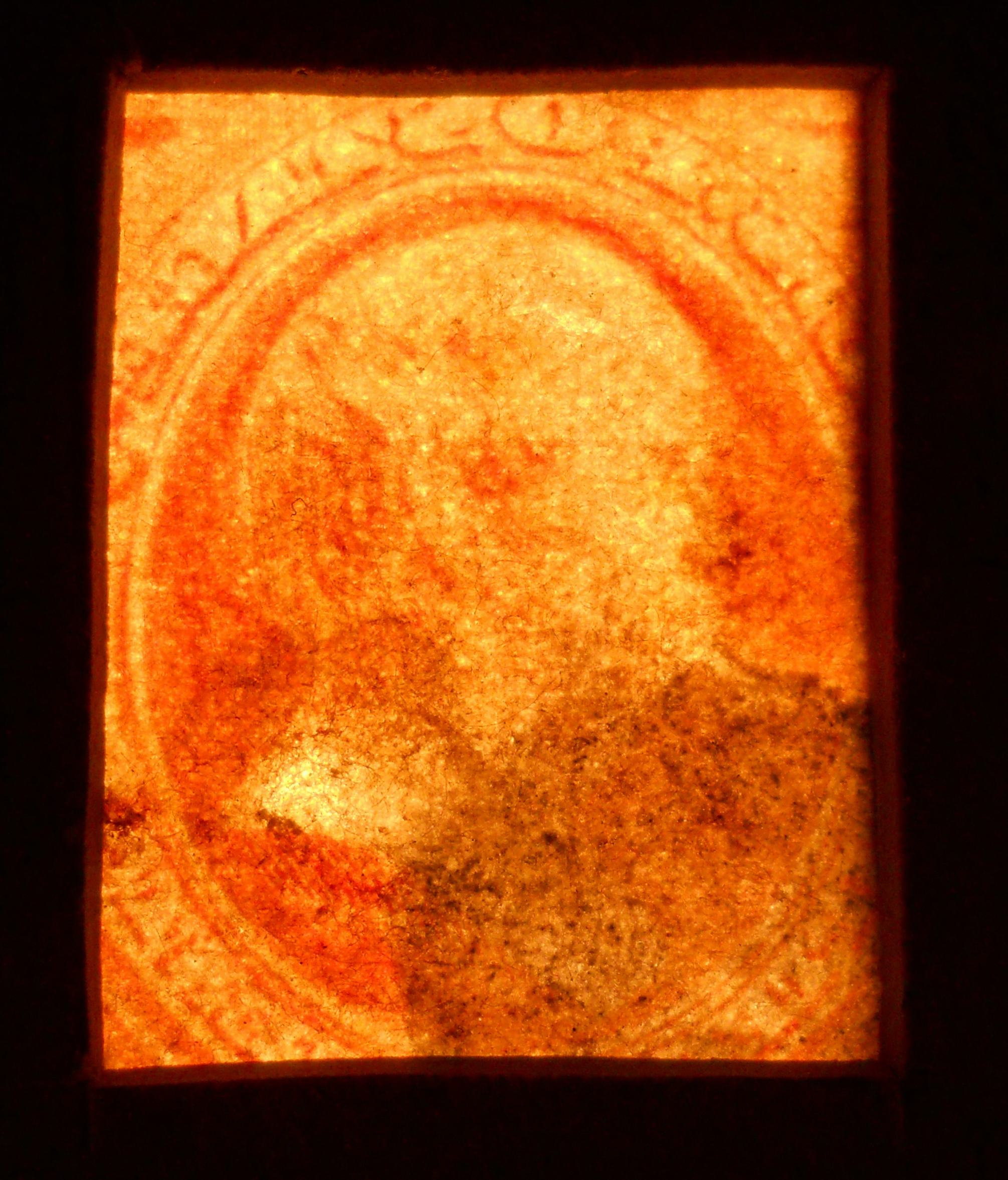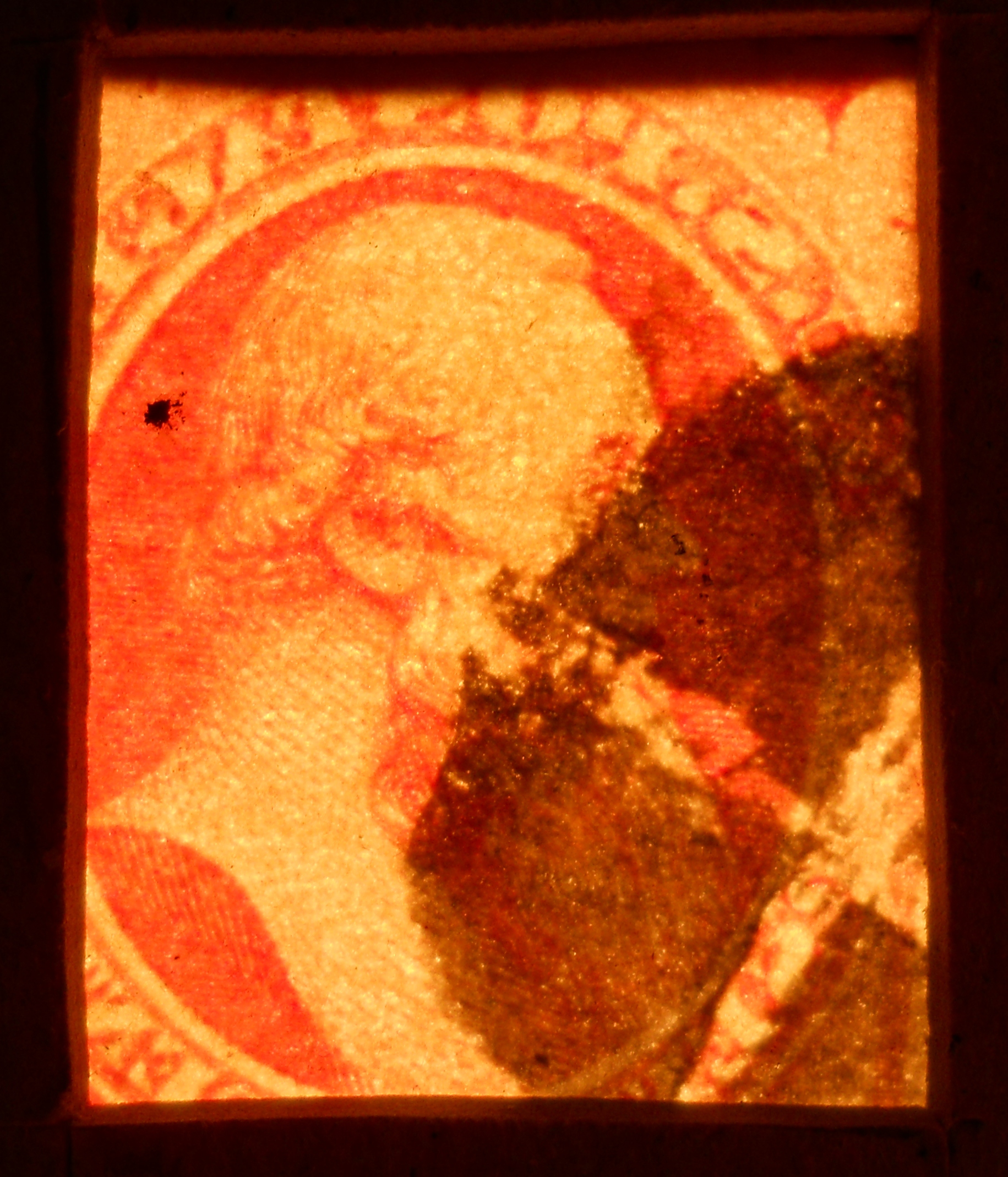 As can be seen the suspect has a mottled appearance and not much detail can be seen of the design were the #160 has a more even, translucent appearance and a lot of detail can be seen. Without a doubt the suspect is printed on soft porous paper and can only be a #189 with bogus grill
As always comments and suggestions are always welcome.
---
To Contact Riverside Stamps:
Email:
Mike Girard - Owner / Operator / Web Master: g1rardmn1099@comcast.net
---
I am a member of the American Philatelic Society

Member of:

APS #: 205494
Visit the American Philatelic Society
Website at www.stamps.org

I am a member of the United States Stamp Society




USSS #:

16733


Visit the United States Stamp Society
Website at www.usstamps.org

I am a member of the Internet Philatelic Dealers Association


IPDA #: 231
Visit the Internet Philatelic Dealers Association
Website at http://ipdastamp.org
---