Suspect Scott #314A, Used Single.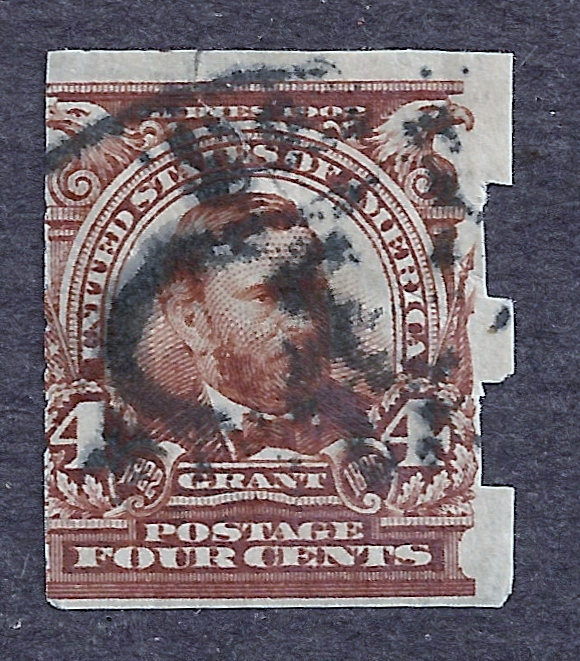 I bought this stamp on EBay as a known fake for $3.25. This stamp is a very rare and expensive issue. The Robert A Siegel Action Galleries Inc. has done a census and counts only 21 unused and 44 used examples Ė the following link is a PDF document telling the story of this issue. Letís see why this stamp is a fake.
First thing to look at is the Schermack Type III perforation on the right and see how it compares with a known genuine Schermack Type III perforation. According to the The Experts Book by Paul Schmid Schermack Type III perforations have fixed vertical dimentions across all applications.

As can been seen in this image the suspects perforations do not even come close to matching known good Shermack Type III perforations.
The suspect also shows numerous perforation remains on the top and left edges.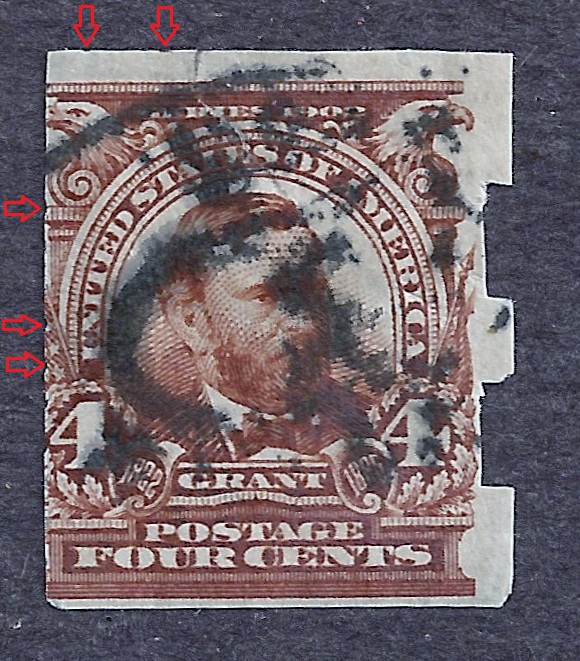 In my opinion the suspect is nothing more than a #303 that has been trimmed on all four sides and Shermack Type III perforations poorly added to the right edge.
As always comments and suggestions are always welcome.
---
To Contact Riverside Stamps:
Email:
Mike Girard - Owner / Operator / Web Master: g1rardmn1099@comcast.net
---
I am a member of the American Philatelic Society

Member of:

APS #: 205494
Visit the American Philatelic Society
Website at www.stamps.org

I am a member of the United States Stamp Society




USSS #:

16733


Visit the United States Stamp Society
Website at www.usstamps.org

I am a member of the Internet Philatelic Dealers Association


IPDA #: 231
Visit the Internet Philatelic Dealers Association
Website at http://ipdastamp.org
---