Suspect Scott #318, Used Single.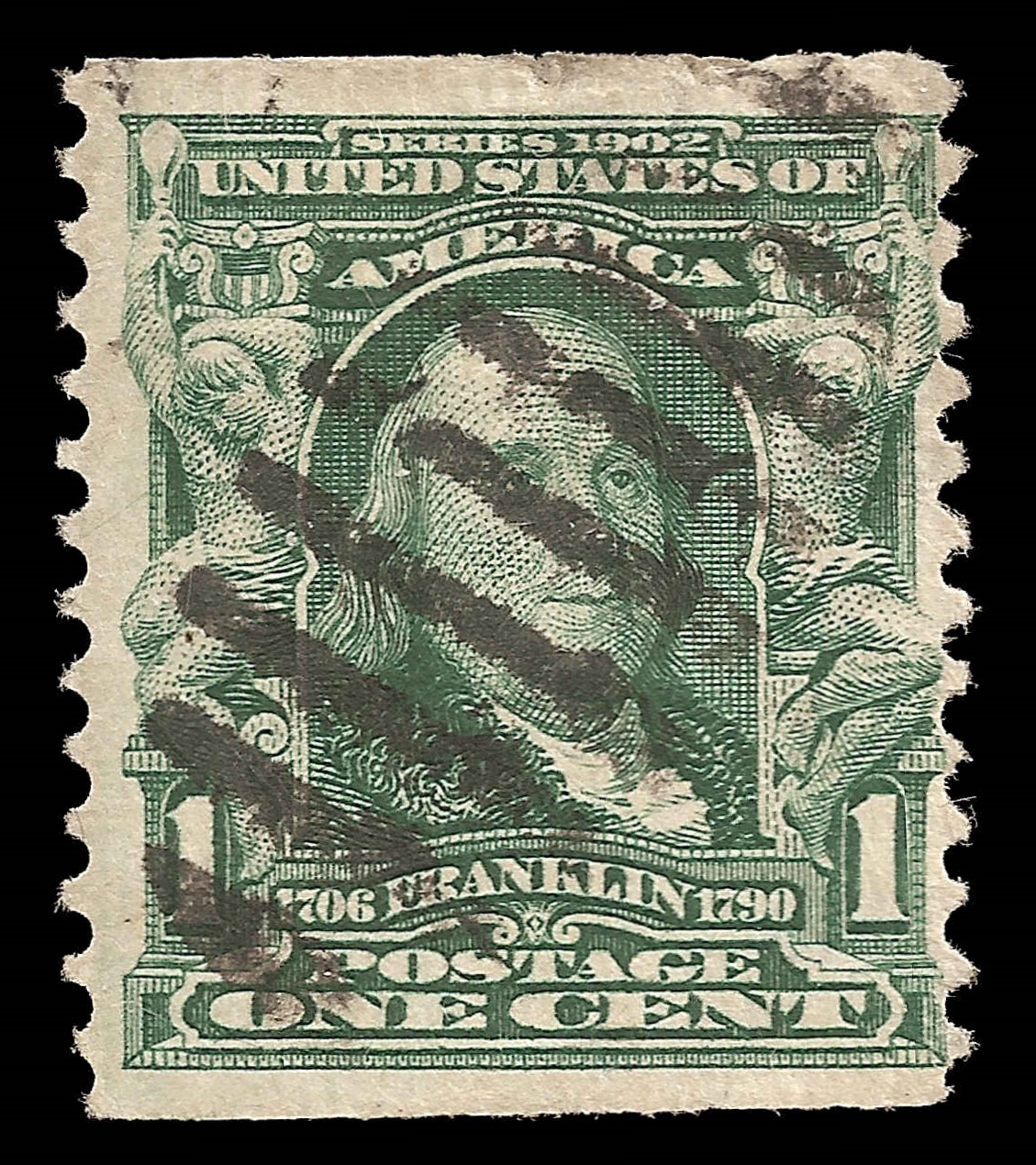 The Scott #318 is a rare and very expensive horizontal coil that as far as I know is only known unused. The PF certificate database shows two unused examples, one on piece, that have an opinion of not genuine. The APEX certificate database shows no used examples. The Siegel Auction Power Search returns no used examples. This coil can be faked from a #300 by trimming the perforations from the top and or bottom edge(s), a #300b booklet single or a #314H imperforate horizontal coil by adding counterfeit perforations to the left and right edges.
The watermark appears to be part of an "S" in the lower left corner that appears to read horizontal which eliminates the suspect being a booklet single.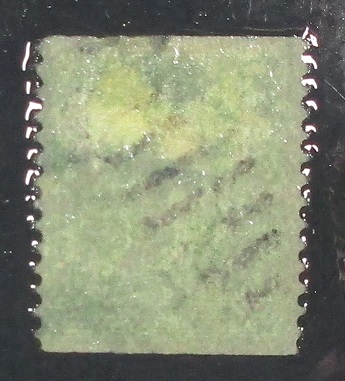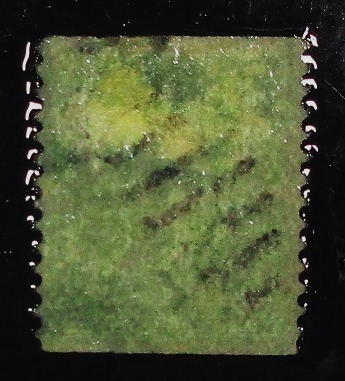 Natural Light Enhanced
The edges are rough, not parallel with the frame and show possible perforation remains.
Conclusion: In my opinion the suspect is a #300 with the perforations trimmed off the top and bottom edges.
As always comments and suggestions are always welcome.
---
To Contact Riverside Stamps:
Email:
Mike Girard - Owner / Operator / Web Master: g1rardmn1099@comcast.net
---
I am a member of the American Philatelic Society

Member of:

APS #: 205494
Visit the American Philatelic Society
Website at www.stamps.org

I am a member of the United States Stamp Society




USSS #:

16733


Visit the United States Stamp Society
Website at www.usstamps.org

I am a member of the Internet Philatelic Dealers Association


IPDA #: 231
Visit the Internet Philatelic Dealers Association
Website at http://ipdastamp.org
---