Suspect Scott #321, Used Single.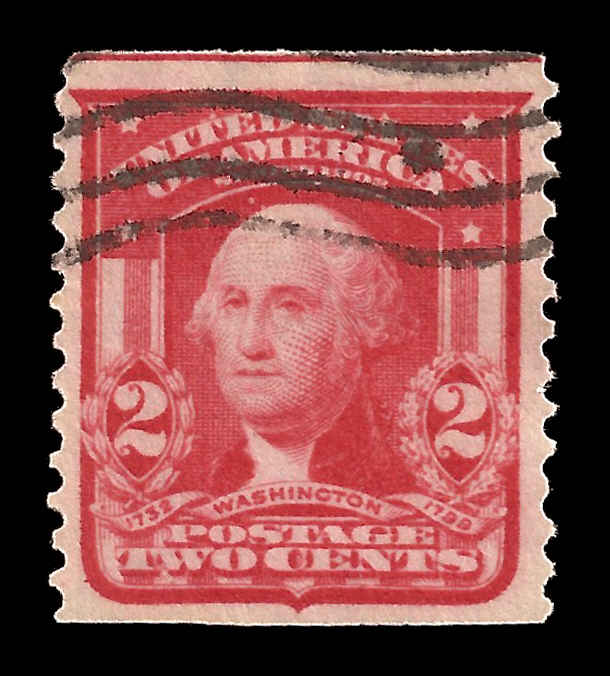 The Scott #322 is a ridiculously rare and expensive stamp with a catalogue value of $6,000 unused and no value listed for unused. The Philatelic Foundation has issued only 83 certificates, all on unused stamps, of which 25 are for singles, 46 are for pairs, 2 are for strips of three, 2 judged as fakes, one opinion was withdrawn and 11 had multiple opinions. The #322 is known only known as a Type II and can be faked from #319F by trimming the perforations off of the top and/or bottom edges, from #320H imperforate horizontal coils by adding counterfeit perforations to the left and right edges and from 319Fh booklet stamps by trimming the perforations from the top and adding counterfeit perforations on the right and left edges though this is rarely done. Forgetting about the rarity and expense of this stamp, how would one go about proving that this is a fake? First thing to check is what type design the suspect is.
As can be seen in this image the suspect is a Type I stamp not a Type II


Type II laurel leaf

Type II Frame Line
Since the suspect is a Type I stamp there is no possibility that it could ever be a #322 because all of the known #322's are Type II.
The watermark appears to be part of a "U" or the stem of an inverted "P" at the top that reads horizontal which eliminates the possibility of the suspect being from a booklet single.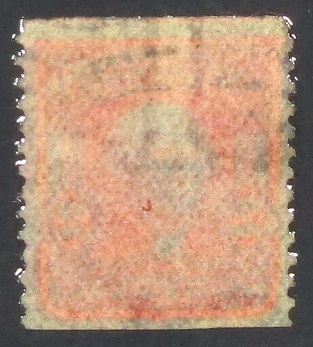 The top edge is a natural straight edge that shows the guide line and the bottom edge shows possible remains of perforations.
The suspect also appears to be a "Pink Back" variety though it is not mentioned in the Scott catalogue. Below is an image of the suspects back on the left and another #319 on the right.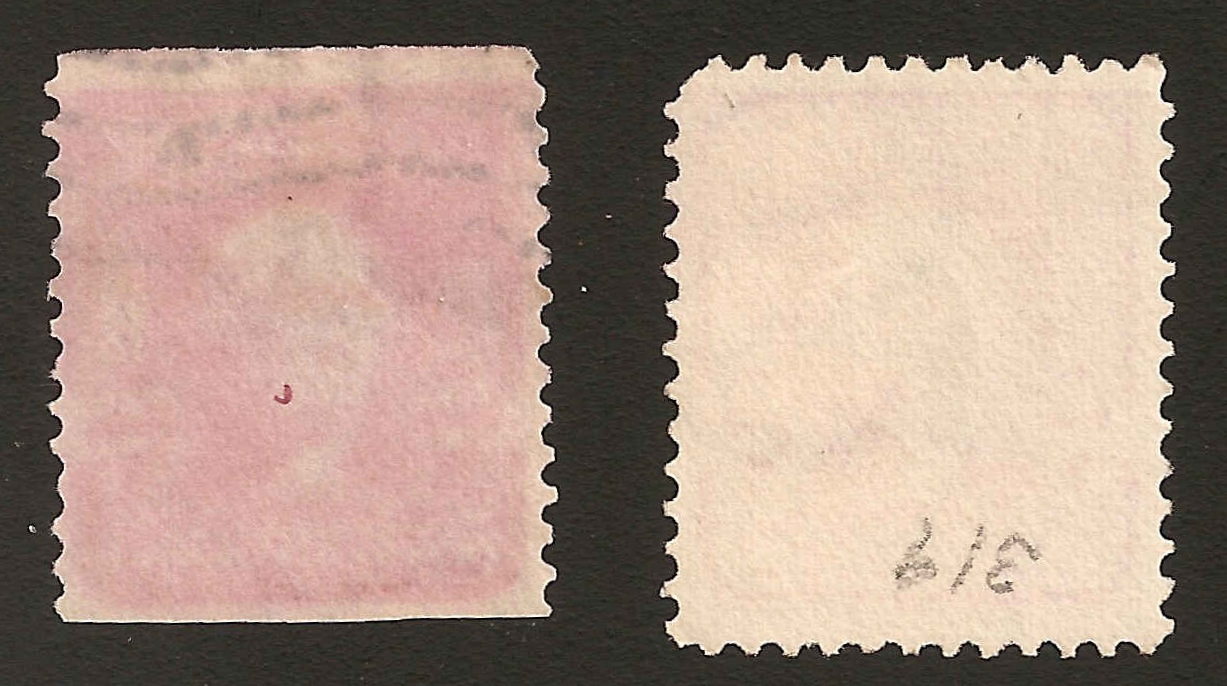 Conclusion: In my opinion the suspect is a #319 single with trimmed off perforations at the bottom edge, the top is a natural straight edge.
As always comments and suggestions are always welcome.
---
To Contact Riverside Stamps:
Email:
Mike Girard - Owner / Operator / Web Master: g1rardmn1099@comcast.net
---
I am a member of the American Philatelic Society

Member of:

APS #: 205494
Visit the American Philatelic Society
Website at www.stamps.org

I am a member of the United States Stamp Society




USSS #:

16733


Visit the United States Stamp Society
Website at www.usstamps.org

I am a member of the Internet Philatelic Dealers Association


IPDA #: 231
Visit the Internet Philatelic Dealers Association
Website at http://ipdastamp.org
---