Suspect Scott #355 Unused Pair, HH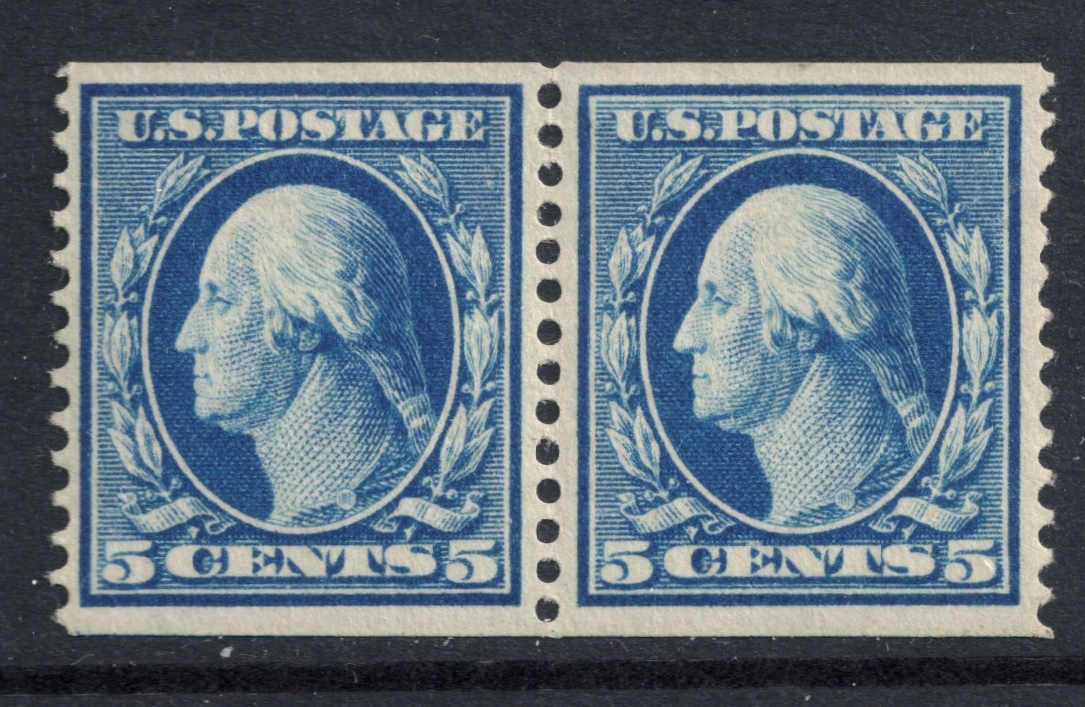 This is an expensive coil if it were real - $575 catalog value and is often faked. This coil can be made by adding perforations at left and right to a trimmed #347 imperforate issue, adding perforations at left and right on a #347H imperforate coil and trimming the perforations from the top and/or bottom of a fully perforated #335.
The watermark is double line, normal and reads horizontal.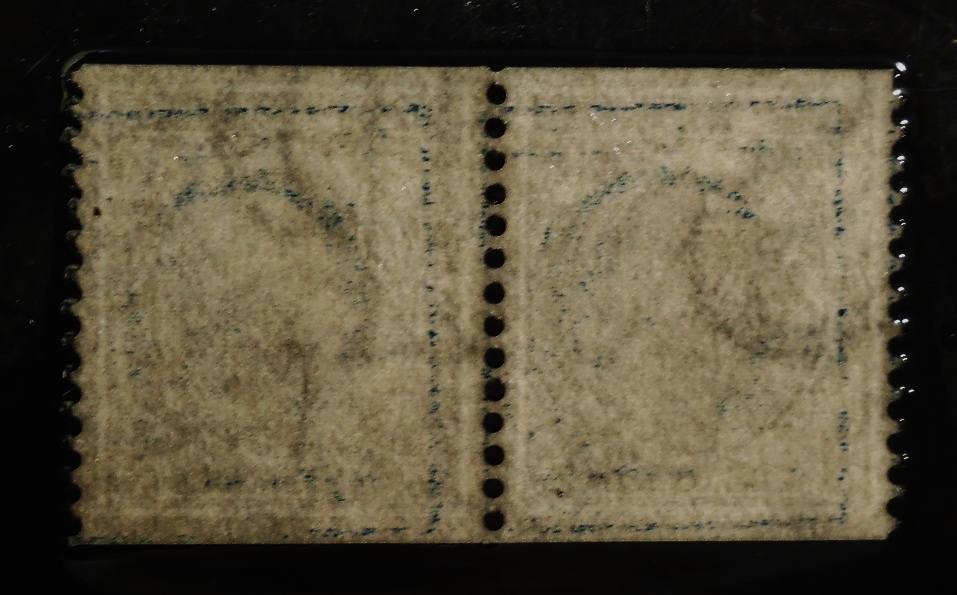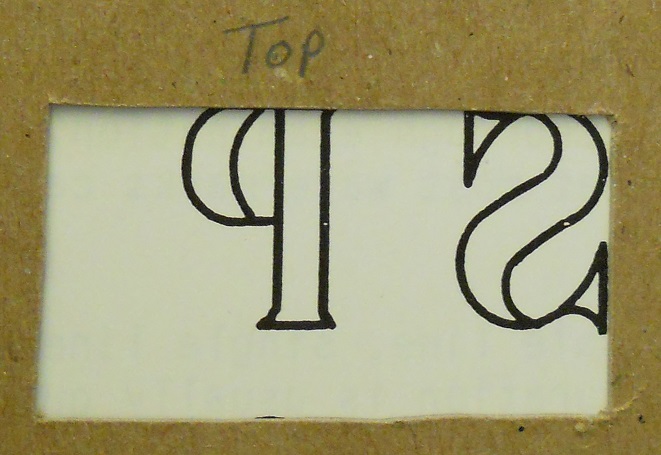 The suspectís perforations were overlaid on an Instanta gauge.



As can be seen the left perforations are close to 11.93 but there are fit issues pointed out by the red arrows. The center and right perforations are well off the mark at 11.985 and 11.99+ but on the other hand the reference block of four that I have ranges from 11.88 to 12.03. All of the perforations do have the same deformations at the top of the holes and they are slightly taller than they are wide. The images below show the perforations in detail.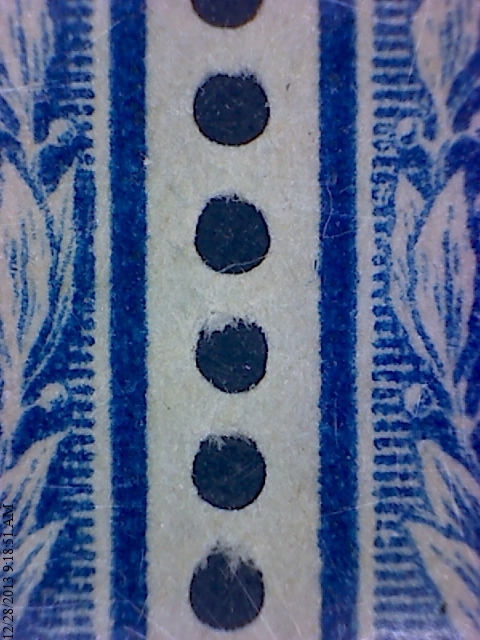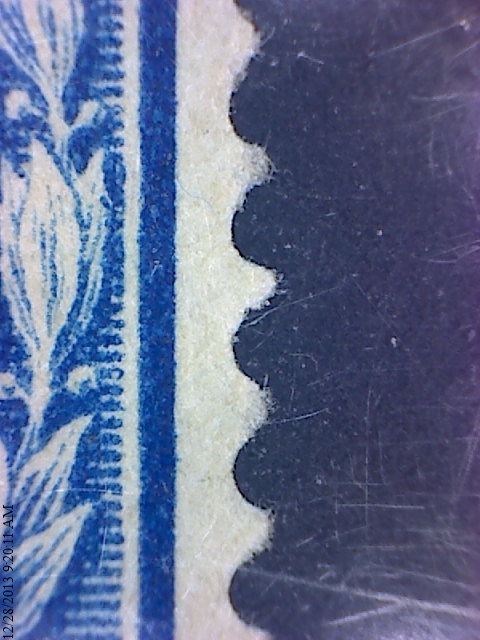 The height of the suspect is just under 24.25mm at the left and right sides. The bottom edge is a natural straight that shows the horizontal guide line. The top edge shows no sign of recent trimming or perforation remains.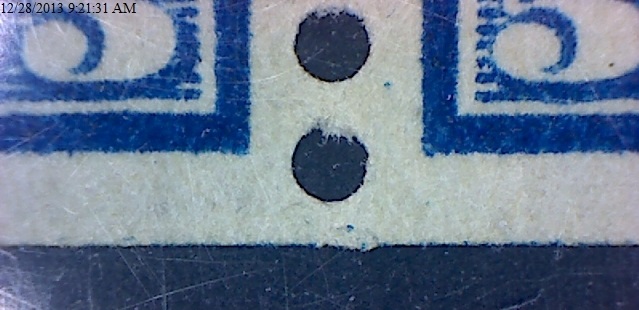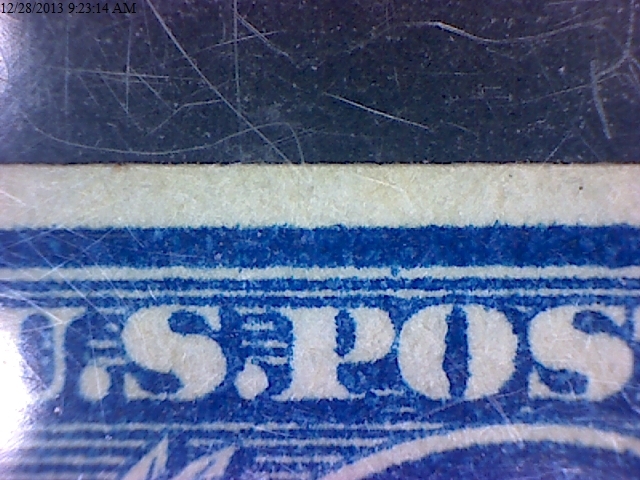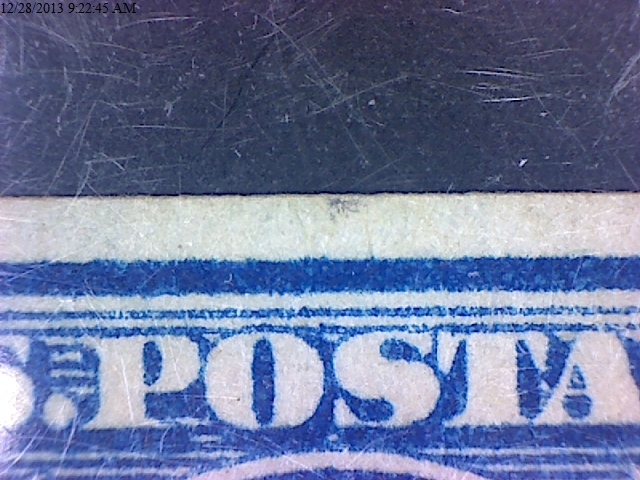 In conclusion: most likely the suspect is a #335 with the top perforations trimmed off, thereís a smaller chance that the suspect is a genuine #355. I told the client who sent this to me that this one is worth sending in for a proper check out.
Update! - The collector I did this analysis for reports back that Weiss has certified this pair as fake.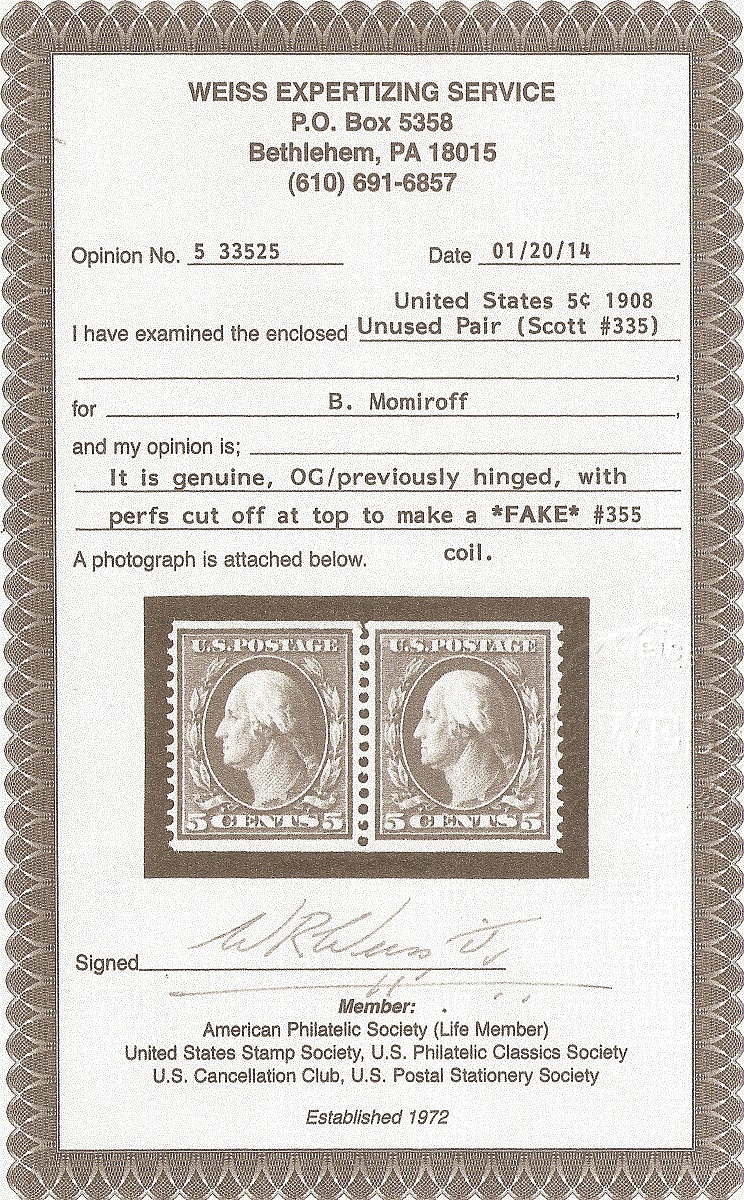 Reference material used:
The Expert's Book. A practical guide to the authentication of United States stamps. By Paul W. Schmid.
How to Detect Damaged, Altered and Repaired Stamps. By Paul Schmid
As always comments and suggestions are always welcome.
---
To Contact Riverside Stamps:
Email:
Mike Girard - Owner / Operator / Web Master: g1rardmn1099@comcast.net
---
I am a member of the American Philatelic Society

Member of:

APS #: 205494
Visit the American Philatelic Society
Website at www.stamps.org

I am a member of the United States Stamp Society




USSS #:

16733


Visit the United States Stamp Society
Website at www.usstamps.org

I am a member of the Internet Philatelic Dealers Association


IPDA #: 231
Visit the Internet Philatelic Dealers Association
Website at http://ipdastamp.org
---