Suspect Scott #355, Unused HH Single. (8/25/15)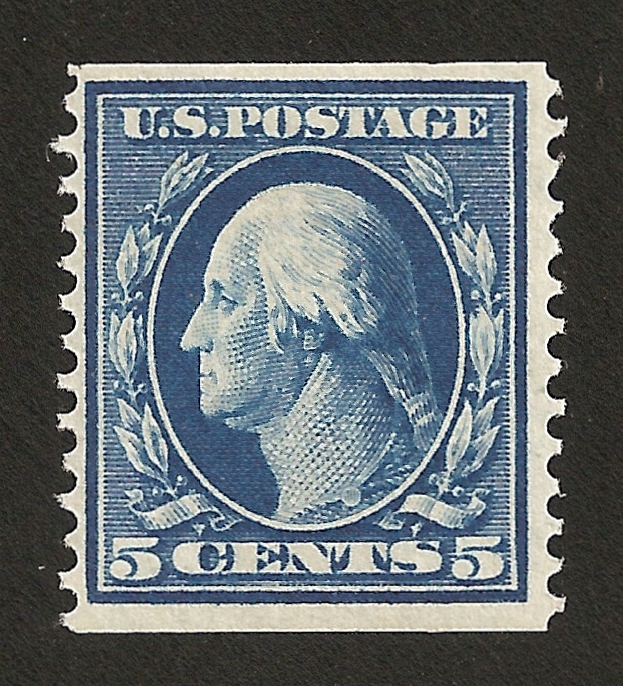 This is an expensive coil if it were real - $210 catalog value and is often faked. This coil can be made by adding perforations at left and right to a trimmed #347 imperforate issue, adding perforations at left and right on a #347S imperforate coil and trimming the perforations from the top and or bottom of a fully perforated #335.
The watermark is double line, theyíre hard to see but they are in the corners. The image below is the suspect immersed in watermark fluid; no adjustments were done to the image.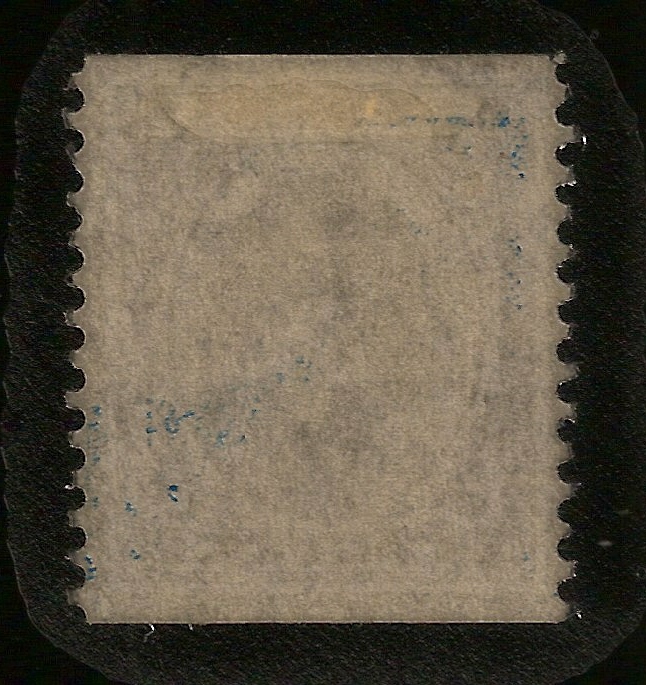 The suspect is 24.25 mm high on the left and right sides, only 0.75mm off of the ideal of 25mm. The two cut edges are parallel with each other and are fairly even.
The perforations gauge out at 11.90 on the left and 11.92 on the right. The images below show the suspects perforations overlaid on genuine #332 perforations.


As can be seen the suspects perforations match very well with the genuine perforations. A visual inspection of the suspectís perforations shows all of the signs of genuine perforations Ė slightly oval in shape, pulled fibers on one side of the hole, pulled fibers on the perf tips, and light signs of pressure ridges.
The edges were compared to the straight edges of a #332a booklet pane. The booklets were sliced from the sheets the same way that coils were stripped so using a booklet is cheaper than trying to acquire a genuine #355 as a reference. The first to images are a couple of shots of the suspectís top edge on the right compared against the booklet edge on the left.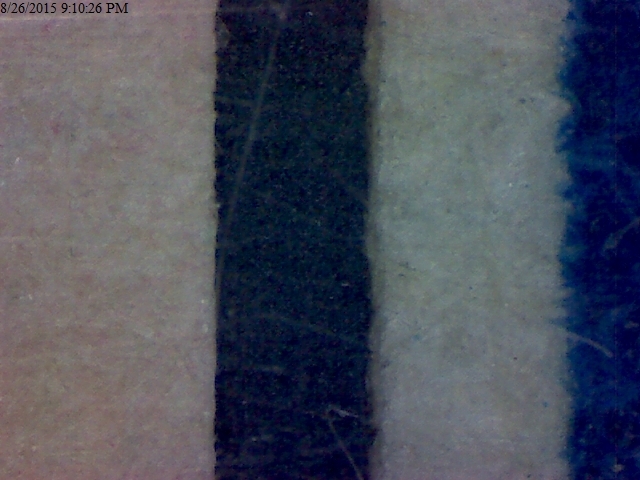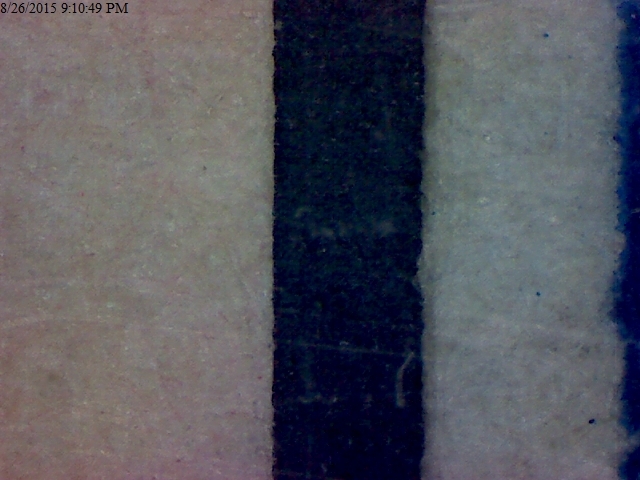 The next two images are of the suspectís bottom edge on the right compared against the booklet edge on the left.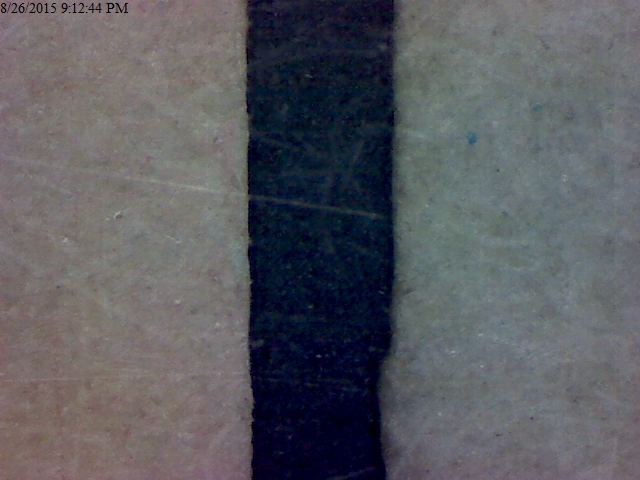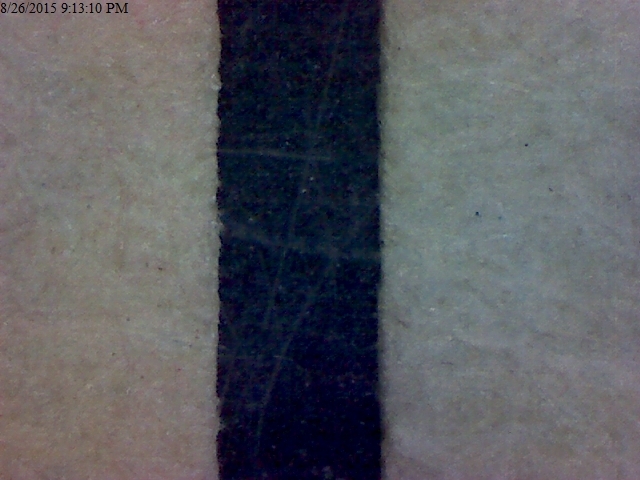 As can be seen the suspects edges match very well with the #332a booklet edge.
Conclusion: In my opinion the suspect is a genuine #355, previously hinged.
I sent this suspect to the APEX to be checked out and got the certificate back on 10/10/15 and I was wrong, the suspect is really a #335 that has been trimmed down to fake a #355.
What did I miss? I had another look at the edges and maybe they are not as straight and even as I thought and a closer look at the bottom edge may show perforation remains (noticed them before I submitted the suspect but ignored them).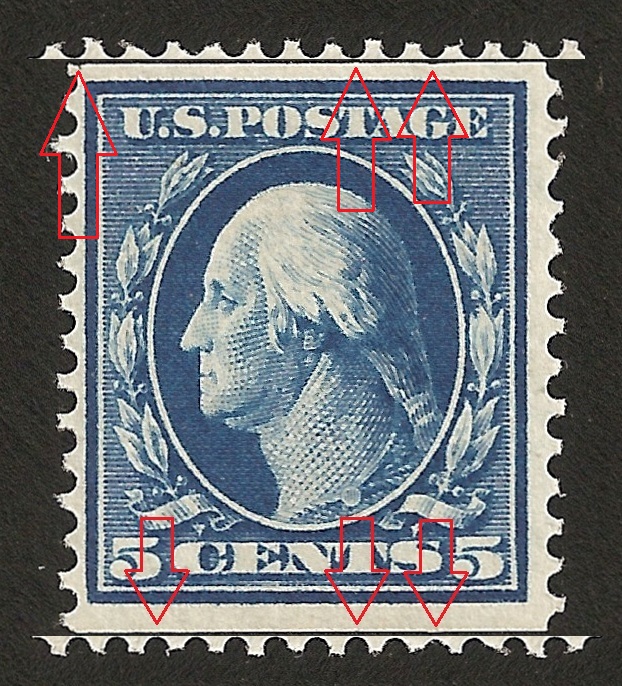 The lesson learned is that it is very important to check all aspects of a suspect
Reference material used:
The Expert's Book. A practical guide to the authentication of United States stamps. By Paul W. Schmid.
As always comments and suggestions are always welcome.
---
To Contact Riverside Stamps:
Email:
Mike Girard - Owner / Operator / Web Master: g1rardmn1099@comcast.net
---
I am a member of the American Philatelic Society

Member of:

APS #: 205494
Visit the American Philatelic Society
Website at www.stamps.org

I am a member of the United States Stamp Society




USSS #:

16733


Visit the United States Stamp Society
Website at www.usstamps.org

I am a member of the Internet Philatelic Dealers Association


IPDA #: 231
Visit the Internet Philatelic Dealers Association
Website at http://ipdastamp.org
---