Suspect Scott #355, Used Pair.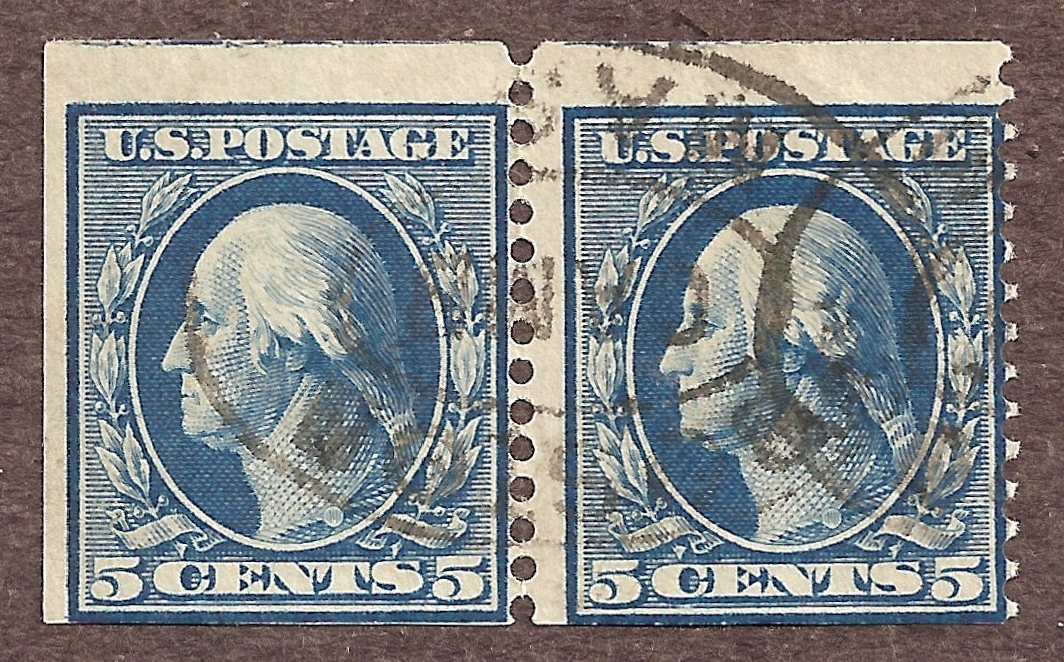 This is an expensive coil if it were real - $875 catalog value and is often faked. This coil can be made by adding perforations at left and right to a trimmed #347 imperforate issue, adding perforations at left and right on a #347H imperforate coil and trimming the perforations from the top and/or bottom of a fully perforated #335.
The watermark is double line, inverted, normal and reads horizontal.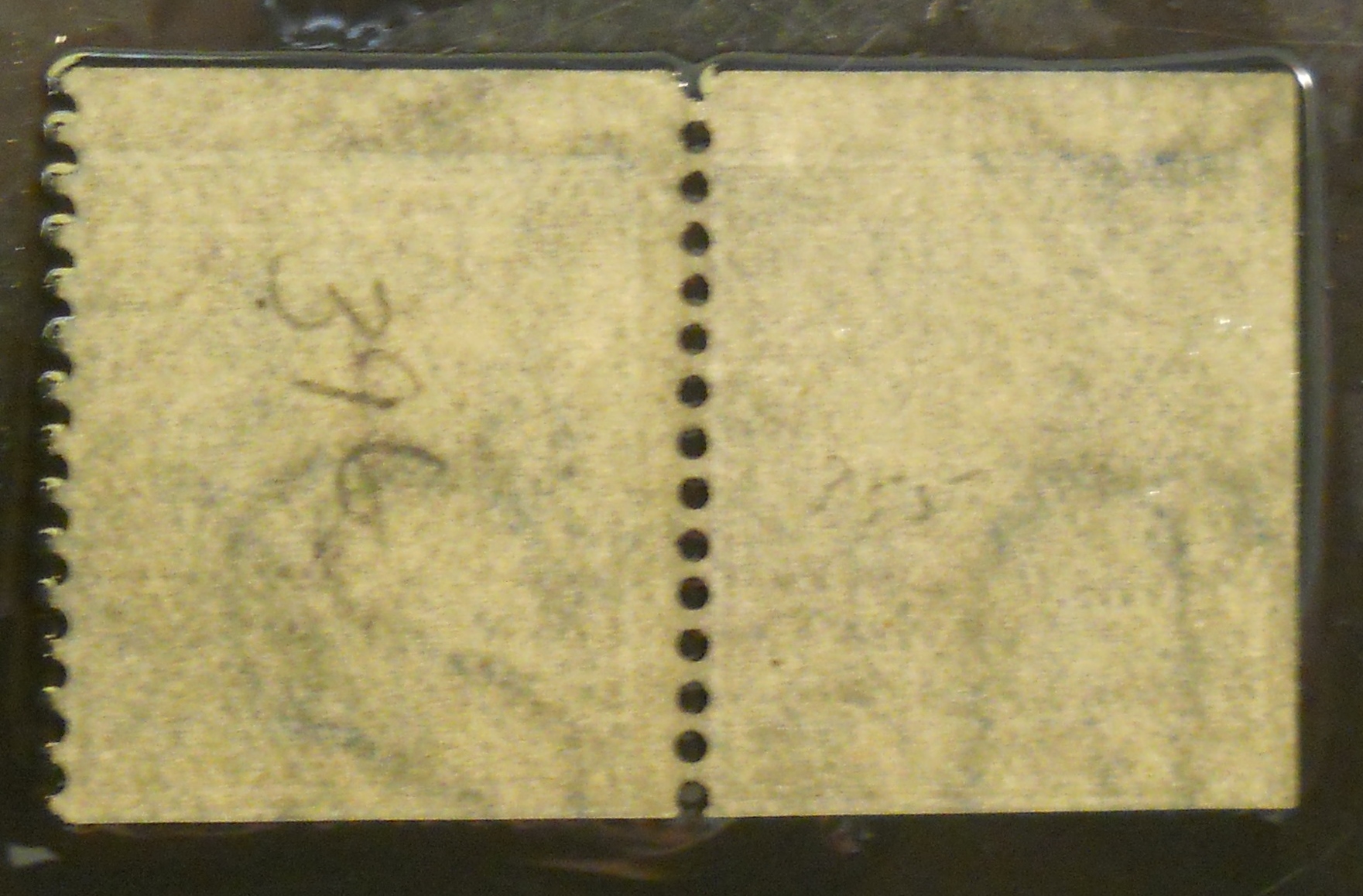 The height of the suspect is just under 24.5mm + at the left and 24.75 at the right sides which is very close to the ideal 25mm. The top edge barely shows signs of the bottom frames of the stamps above.
The perforations gauge to the correct 11.93 on and Instanta gauge, see images below.


The suspect's perforations were overlaid on a known genuine block of four with gauge 12 perforations.


As can be seen the perforations are a perfect match as well as showing all of the characteristics of being genuine – slightly oval, showing fibers at the top of nearly each hole.
I believe the left stamp of the suspect pair was part of a paste-up combination. The Philatelic Foundation has certified 10 paste-up pairs and two paste-up singles and in each case the left stamp, with the perforated tab, was under the right stamp which has the straight edge.
In conclusion I am of the opinion that the suspect is a genuine used #355 that is missing the paste-up tab on the left with two light pencil notations on the back. The bottom third of the middle perforations are separated. The cancel is a light strike of the Boston Mass double oval with what I believe is the word "CAMP" in the center.
Reference material used:
The Expert's Book. A practical guide to the authentication of United States stamps. By Paul W. Schmid.
How to Detect Damaged, Altered and Repaired Stamps. By Paul Schmid
As always comments and suggestions are always welcome.
---
To Contact Riverside Stamps:
Email:
Mike Girard - Owner / Operator / Web Master: g1rardmn1099@comcast.net
---
I am a member of the American Philatelic Society

Member of:

APS #: 205494
Visit the American Philatelic Society
Website at www.stamps.org

I am a member of the United States Stamp Society




USSS #:

16733


Visit the United States Stamp Society
Website at www.usstamps.org

I am a member of the Internet Philatelic Dealers Association


IPDA #: 231
Visit the Internet Philatelic Dealers Association
Website at http://ipdastamp.org
---