Suspect Scott #385, Unused HH Single. (4/4/15)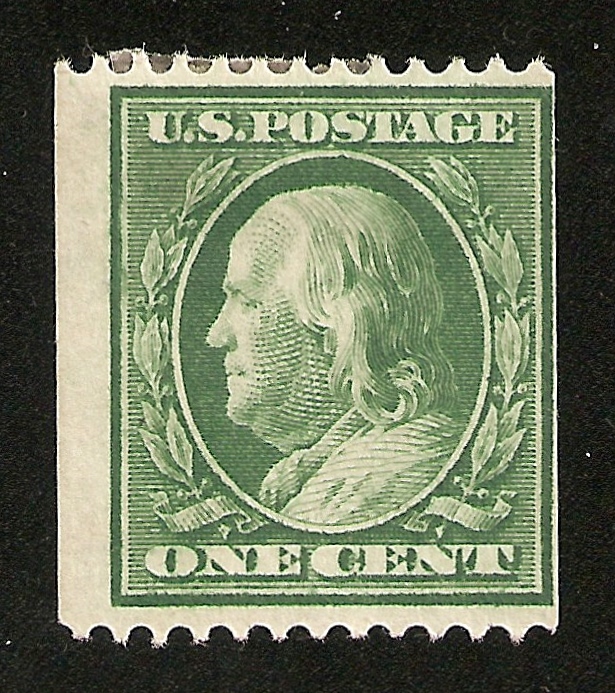 This is an often faked coil with a catalogue value of $45.00 as an Unused single. The Experts Book states that this coil can be made by adding perforations to a trimmed imperforate #383, adding perforations to a #383V imperforate coil, trimming the perforations off the left and/or right of a #374 and trimming the perforations off the left and/or right of a #374a booklet single.
The watermark is not clear but appears to be in the corners. Itís impossible to tell if they are single or double line or to tell orientation.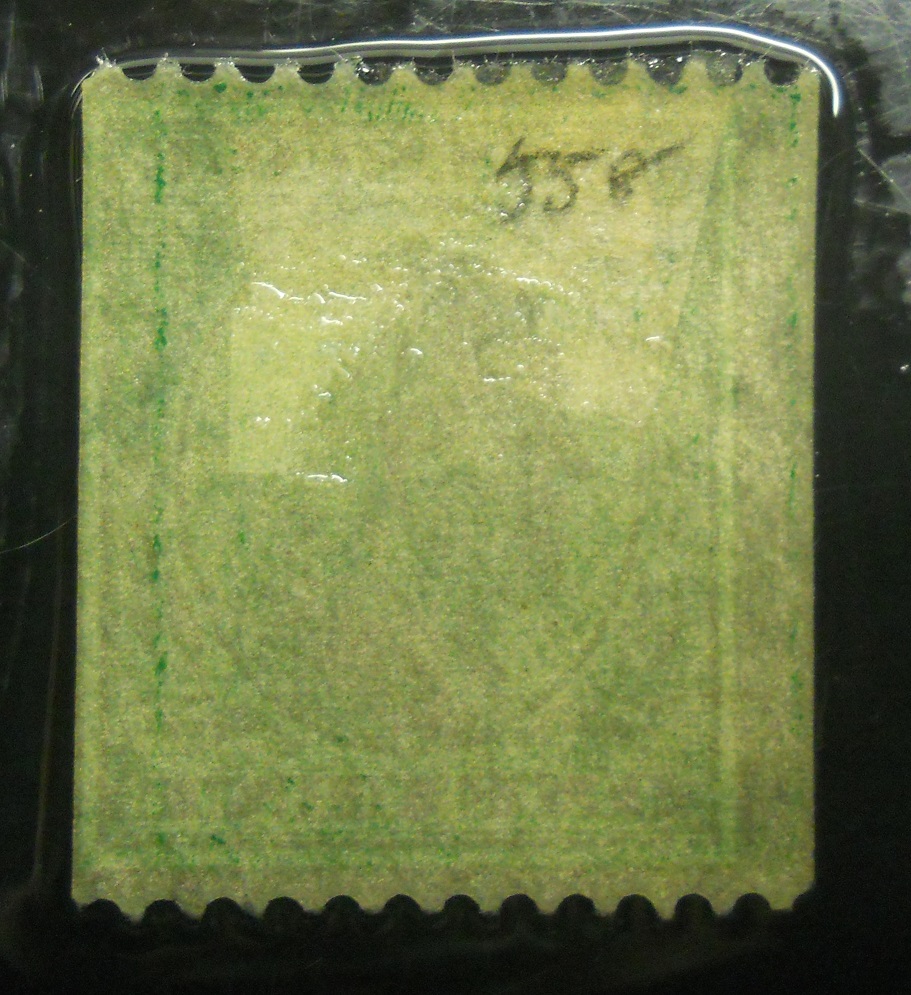 The suspect has a width of 21.25 mm at the top and 21.5 + mm at the bottom which makes the suspect an ideal width coil.
The next two images show the suspects perfs overlaid on genuine #374 perforations.


As can be seen the fit is very good, the perforations are straight and the top and bottom rows of perforations are parallel with each other. The perforations show all the signs of being genuine Ė slightly out of round, pulled paper fibers on one side of the hole and pressure ridges.
The edges also compare well with genuine cut edges of a #374 booklet pane. Left edge of suspect is on the right and the genuine edge is on the left.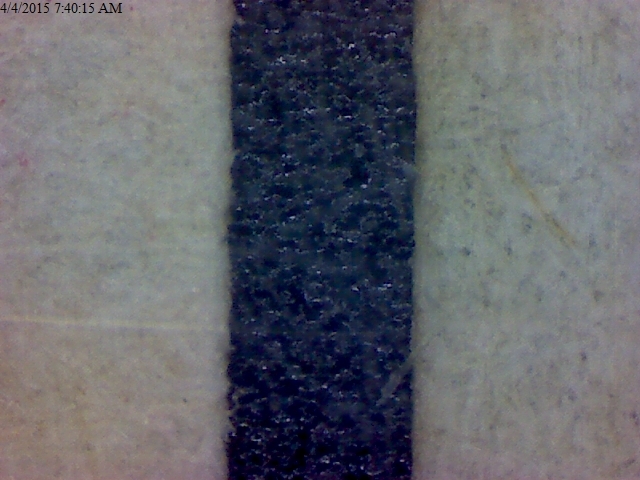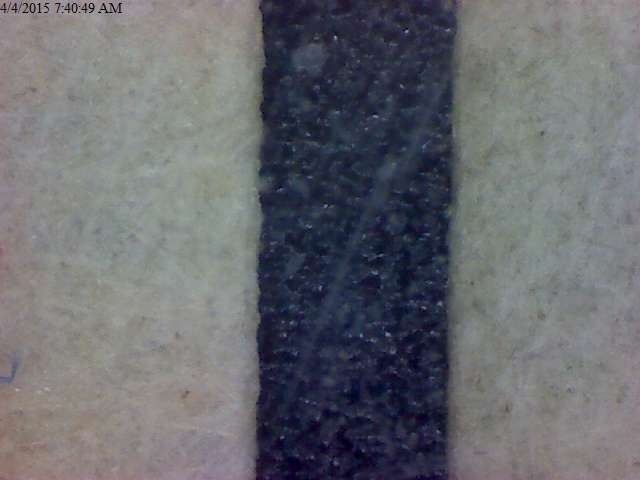 The next two images are of the suspectís right edge on the right compared against the booklet edge on the left.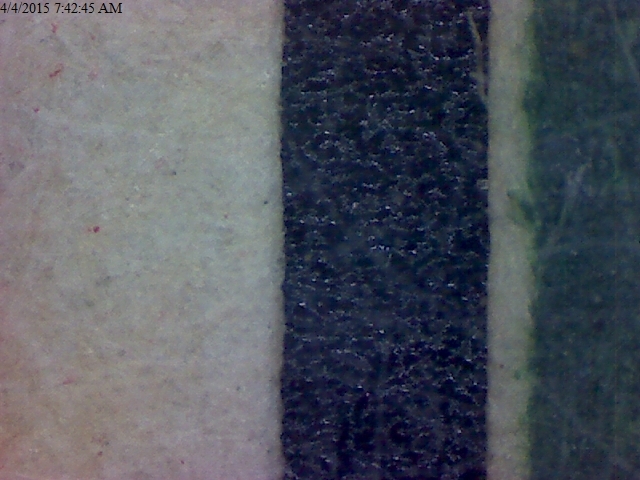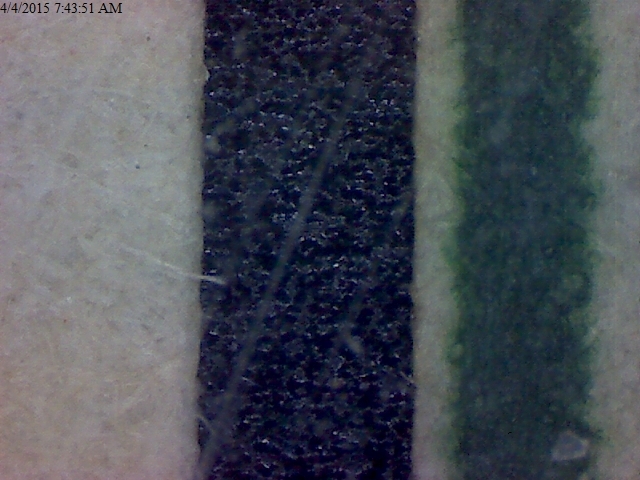 As can be seen the suspects edges match very well with the #332a booklet edge.
Conclusion: In my opinion the edges and perforations are genuine but Iím unable to ascertain if the watermark is single or double line. In my opinion the suspect is either a genuine #348 or #385
I sent this suspect to the APEX to be checked out and got the certificate back on 5/8/15 and I was correct that the suspect is a genuine coil and it turns out the suspect is a #385.
I manipulated the watermark image in hopes of being able to see the double line watermark.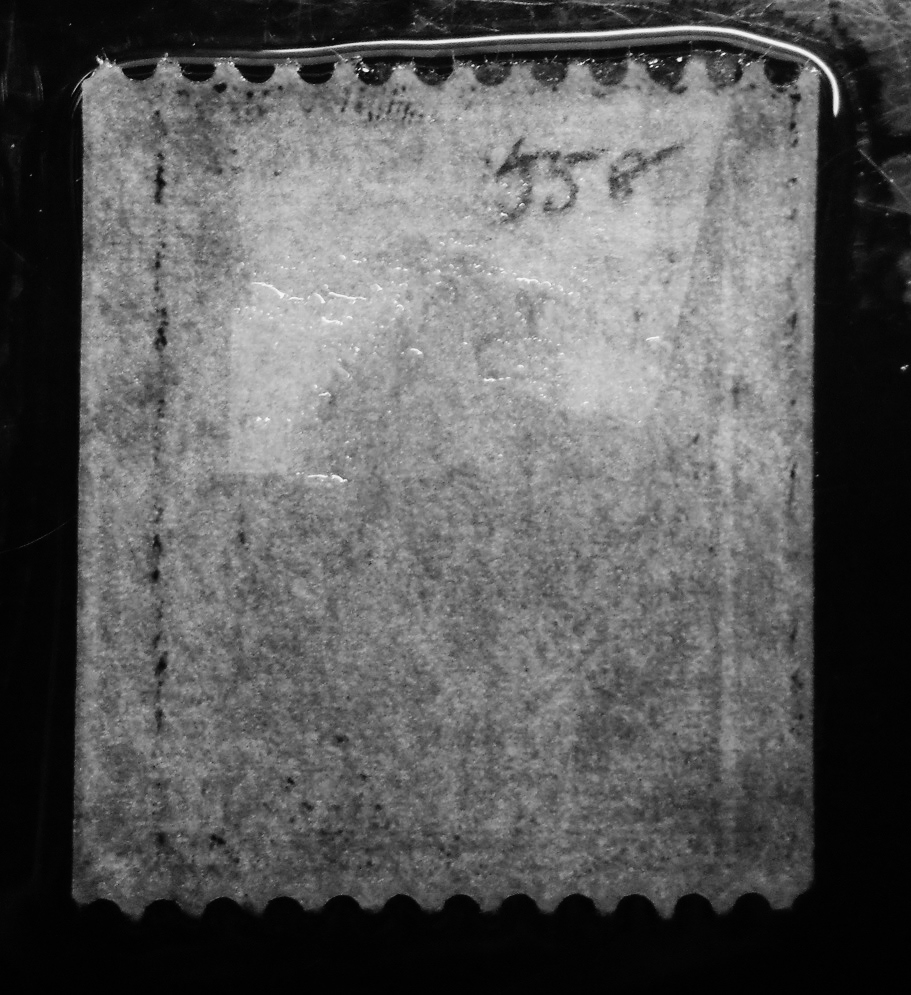 It is difficult to see but I think there is a single line watermark ďSĒ in in the bottom right corner.
Reference material used:
The Expert's Book. A practical guide to the authentication of United States stamps. By Paul W. Schmid.
As always comments and suggestions are always welcome.
---
To Contact Riverside Stamps:
Email:
Mike Girard - Owner / Operator / Web Master: g1rardmn1099@comcast.net
---
I am a member of the American Philatelic Society

Member of:

APS #: 205494
Visit the American Philatelic Society
Website at www.stamps.org

I am a member of the United States Stamp Society




USSS #:

16733


Visit the United States Stamp Society
Website at www.usstamps.org

I am a member of the Internet Philatelic Dealers Association


IPDA #: 231
Visit the Internet Philatelic Dealers Association
Website at http://ipdastamp.org
---