Suspect Scott #410, Unused Single (3/13/16).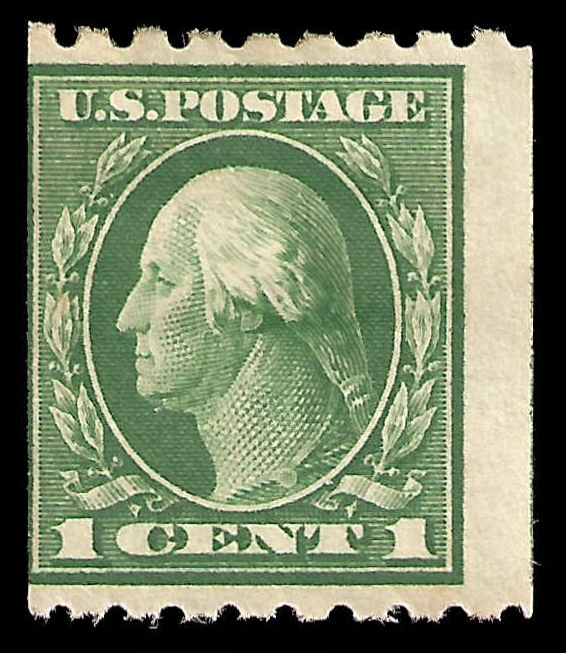 This is an often faked coil with a catalogue value of $6.00 for a HH unused single. The Experts Book states that this coil can be made by adding perforations to a trimmed imperforate #408, adding perforations to a #408V imperforate coil.
The watermark is single line normal "P" at the bottom left corner.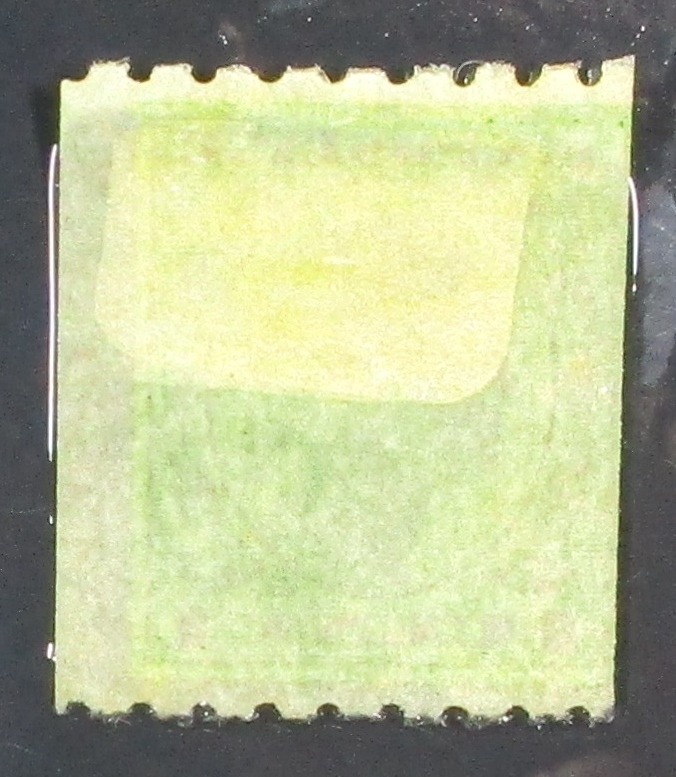 The width of the suspect is 21.5mm wide at the top and bottom.
The frame of the next stamp to the right of the suspect just shows on the edge.
The perforations also match well with genuine gauge 8 ½ perforations.


The top perfs show gum in the perf holes and tips probably due to over wetting when a hinge was applied. The gum in the top perfs tend to hide the signs of genuine perfs. The bottom perfs do show evidence of being genuine.
Conclusion: in my opinion the perforations are genuine therefore the suspect is a genuine Unused Scott #410.
Reference material used:
The Expert's Book. A practical guide to the authentication of United States stamps. By Paul W. Schmid.
As always comments and suggestions are always welcome.
---
To Contact Riverside Stamps:
Email:
Mike Girard - Owner / Operator / Web Master: g1rardmn1099@comcast.net
---
I am a member of the American Philatelic Society

Member of:

APS #: 205494
Visit the American Philatelic Society
Website at www.stamps.org

I am a member of the United States Stamp Society




USSS #:

16733


Visit the United States Stamp Society
Website at www.usstamps.org

I am a member of the Internet Philatelic Dealers Association


IPDA #: 231
Visit the Internet Philatelic Dealers Association
Website at http://ipdastamp.org
---