Suspect Scott #412, Used Single (3/13/16).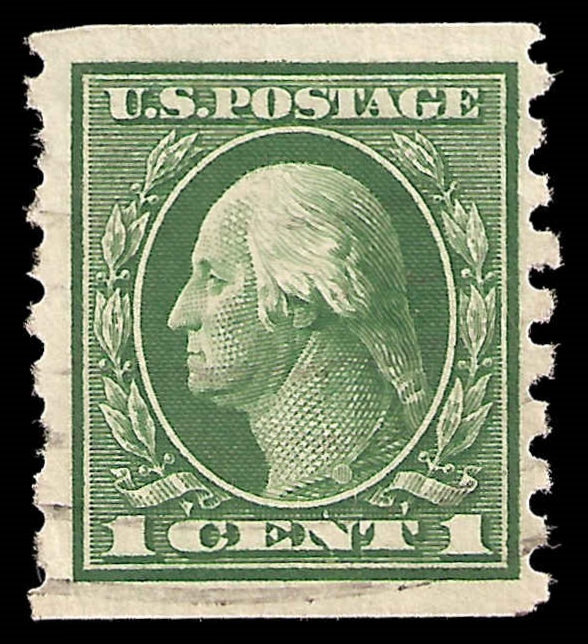 This is not an overly expensive stamp - $25 catalog value and is often faked. This stamp can be made by trimming a #408 to the proper height and then adding fake perforations at the left and right. This stamp can also be made bay adding perforations at the left and right on an imperforate #408H coil. The fact that the only way to make this stamp is to add perforations to an imperforated stamp, an easy conclusion is that if the perforations can be determined to be genuine then the stamp itself is genuine.
The water mark is not discernable.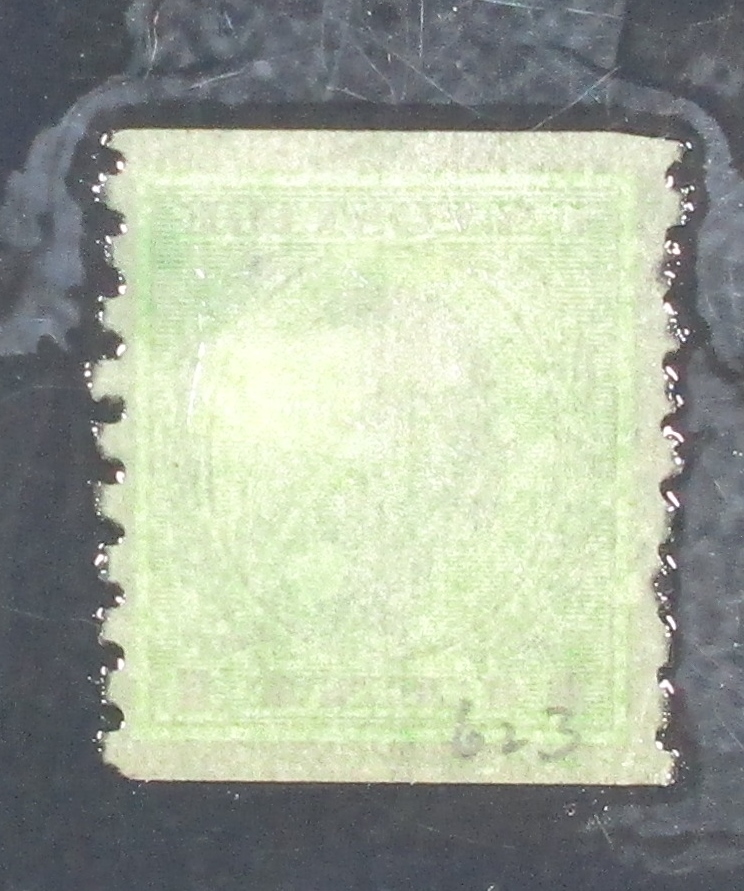 The suspect is 25.25mm tall at the right and at the left. The edges are parallel with each other but not the frame.
The perforations also match well with genuine gauge 8 ½ perforations though the top perf are very short.


The left perfs do not show signs of being genuine mainly due to being so short but the right perfs do show all the signs of being genuine.
Conclusion: in my opinion the perforations are genuine therefore the suspect is a genuine Used Scott #412.
Reference material used:
The Expert's Book. A practical guide to the authentication of United States stamps. By Paul W. Schmid.
As always comments and suggestions are always welcome.
---
To Contact Riverside Stamps:
Email:
Mike Girard - Owner / Operator / Web Master: g1rardmn1099@comcast.net
---
I am a member of the American Philatelic Society

Member of:

APS #: 205494
Visit the American Philatelic Society
Website at www.stamps.org

I am a member of the United States Stamp Society




USSS #:

16733


Visit the United States Stamp Society
Website at www.usstamps.org

I am a member of the Internet Philatelic Dealers Association


IPDA #: 231
Visit the Internet Philatelic Dealers Association
Website at http://ipdastamp.org
---