Suspect Scott #443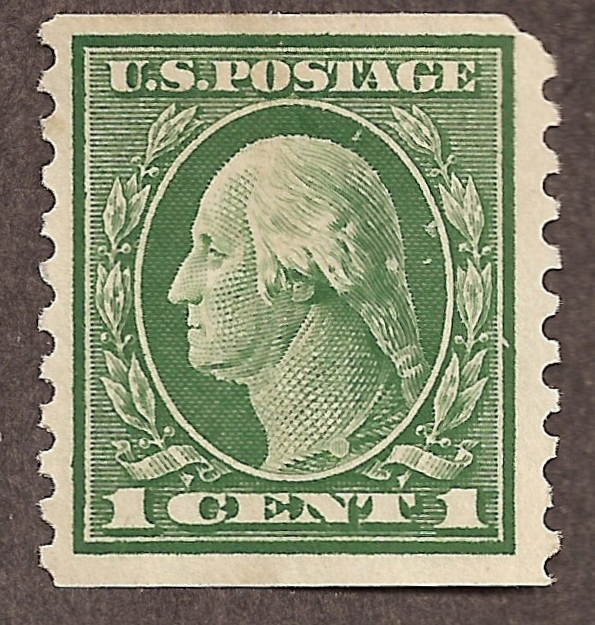 According to The Experts Book this stamp is often faked and can be manufactured from a #408 by adding perforations at the left and right edges and trimming the top and bottom edges, from a #408Sby adding perforation to the left and right edges and from a #424 by trimming the perforations from the top and bottom edges. Fakes can also be made from the #424d booklet singles but the watermark will read in the vertical direction instead of the horizontal. The only way a forger could get away with using a #424d booklet single would be to use a stamp with the watermarks in the corners which would make it difficult to determine if they read vertical or not. The catalogue value is $45 for a used single.
As can be seen from the image below the watermark is a horizontal, reversed and inverted 'S' which means this stamp can't be a modified #424d booklet single.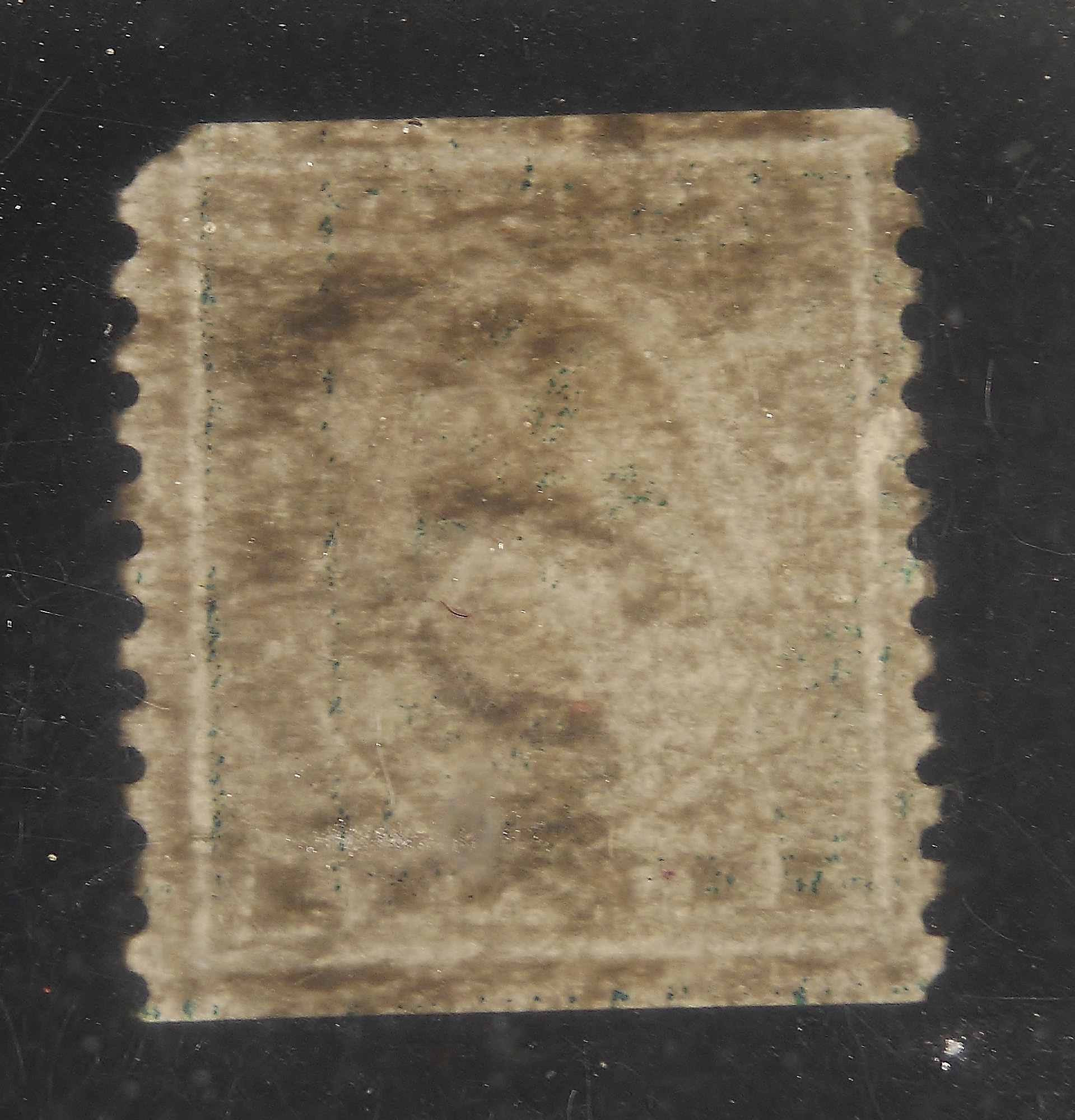 The stamp measures just over 24.25mm which is a bit short of the ideal 25mm but is not a disqualifying feature. The cut edges are parallel with each other and show no signs of perforation remains.
The perforations themselves compare very well with genuine gauge 10 perforations on a #424 block of four. The perforations are not in line with each other from side to side. The perforations do not deviate from a straight line and each set of perforations are parallel with the frame lines. The perforations are oblong and show deformations on the same side going in the same direction.
In conclusion I'm going to say that the suspect is in fact a genuine #443 with a pulled perf in the top right corner and bottom right edge. I will be sending this stamp in to be expertized in the near future to verify my conclusion.
Reference material used: The Expert's Book. A practical guide to the authentication of United States stamps. By Paul W. Schmid

As always comments and suggestions are always welcome.
---
To Contact Riverside Stamps:
Email:
Mike Girard - Owner / Operator / Web Master: g1rardmn1099@comcast.net
---
I am a member of the American Philatelic Society

Member of:

APS #: 205494
Visit the American Philatelic Society
Website at www.stamps.org

I am a member of the United States Stamp Society


USSS #: 16733
Visit the United States Stamp Society
Website at www.usstamps.org

I am a member of the Internet Philatelic Dealers Association


IPDA #: 231
Visit the Internet Philatelic Dealers Association
Website at http://ipdastamp.org
---