Suspect Scott #445, Used Single (8/15/15).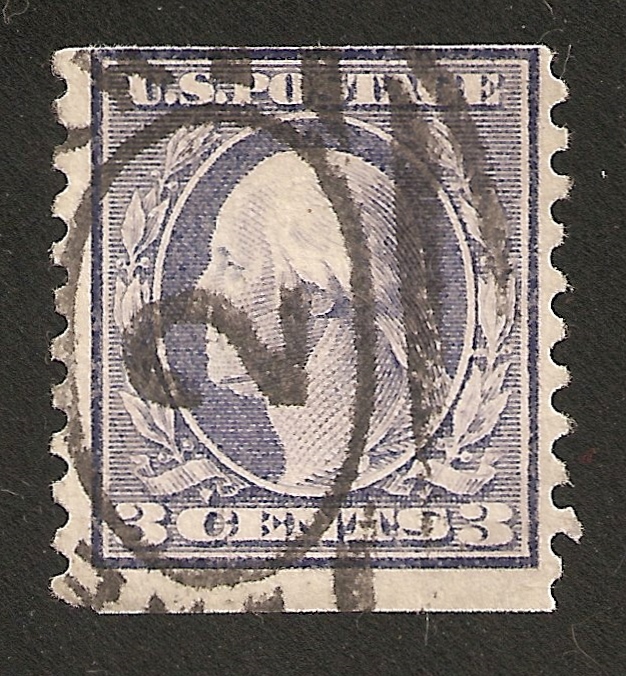 This coil can be made by trimming the perforations off at the top and/or bottom of a fully perforate #426 or adding fake perforations as well as faking a single line watermark to a trimmed unwatermarked imperforate #483. The best fakes are made using the fully perforated #426 especially if the top or bottom is a natural straight edge with a large margin. Fakes made from the #483 will be correct in height (25mm) and will more than likely be very well centered but lack the watermark. Catalog value for a used single is a modest $250.00.
The suspect is single line watermarked showing an "P" at the right side that is reversed and inverted. This eliminate the possibility the suspect is a #483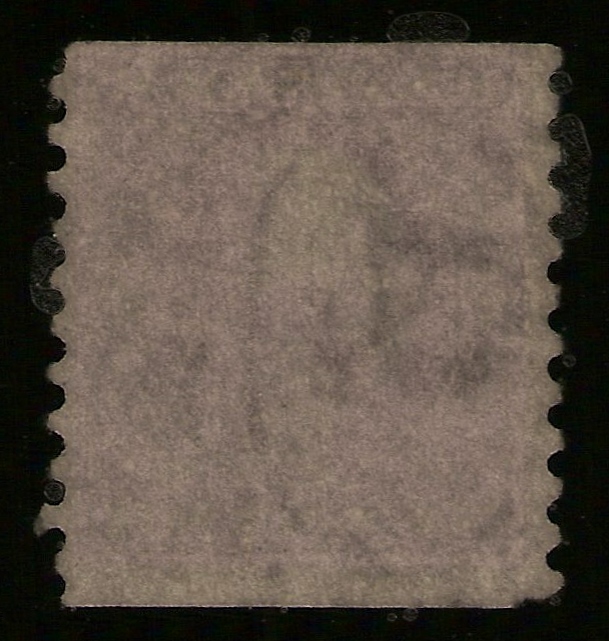 When looking at the back there is a distinct red hue which means the stamp is what is known as a "pink back" because the aniline dye used to print this issue has bled through to the back causing the discoloration.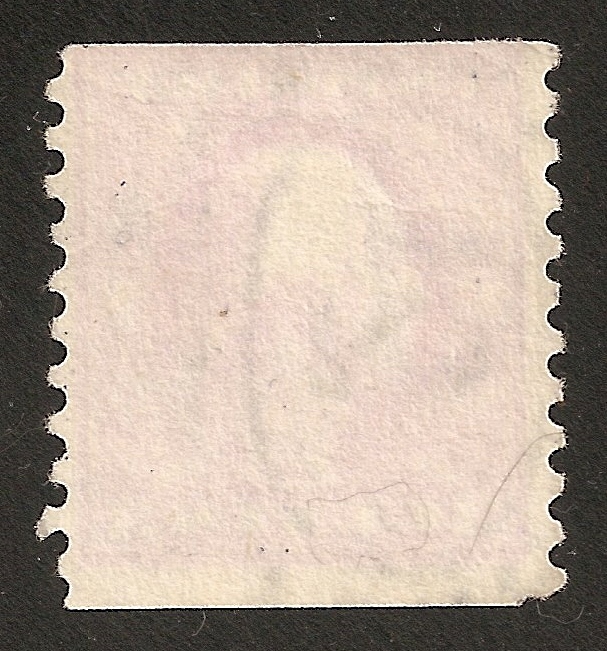 According to The Experts Book "The 'pink back' variety is not known on genuine coils".
Conclusion: In my opinion the suspect is a Scott #426 that has had the top and bottom perforations trimmed away.
Reference material used:
The Expert's Book. A practical guide to the authentication of United States stamps. By Paul W. Schmid.
As always comments and suggestions are always welcome.
---
To Contact Riverside Stamps:
Email:
Mike Girard - Owner / Operator / Web Master: g1rardmn1099@comcast.net
---
I am a member of the American Philatelic Society

Member of:

APS #: 205494
Visit the American Philatelic Society
Website at www.stamps.org

I am a member of the United States Stamp Society




USSS #:

16733


Visit the United States Stamp Society
Website at www.usstamps.org

I am a member of the Internet Philatelic Dealers Association


IPDA #: 231
Visit the Internet Philatelic Dealers Association
Website at http://ipdastamp.org
---