Suspect Scott #519 Unused MNH Single (2/3/13).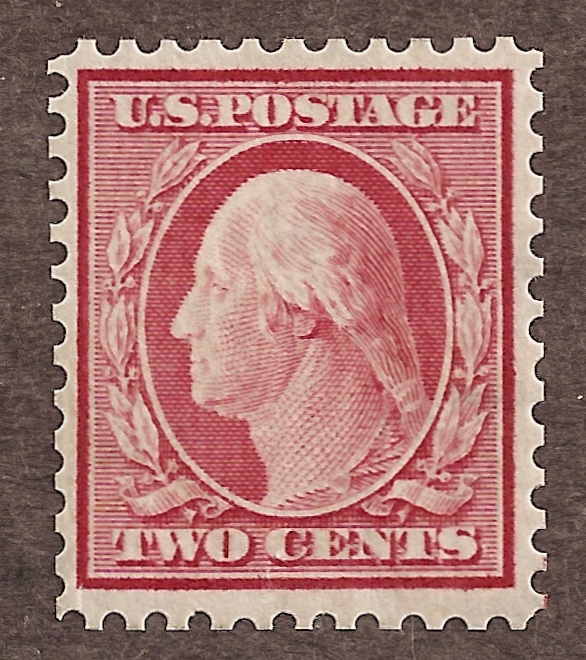 I bought this stamp on EBay for $9.60 as a known fake with the goal of getting it off the market and doing a proper analysis on it. This stamp is faked a lot and can only be made by adding perforations to #344 imperforate stock. This issue was the result of old post office stocks of #344 which were returned to the Bureau of Engraving in 1917 and was perforated with the then current gauge 11. The catalogue for a used #519 is $850 making it a fairly expensive stamp. Paul Schmid's The Experts Book states that "This can be a very difficult stamp to authenticate. Most fakes fall into one of two categories, very bad or very good." The previous owner did not mark down any observations on this suspect and I think the reason being is that this suspect falls into the very bad category of fakes.
The watermark is a portion of an inverted normal double line "P" in the lower left corner.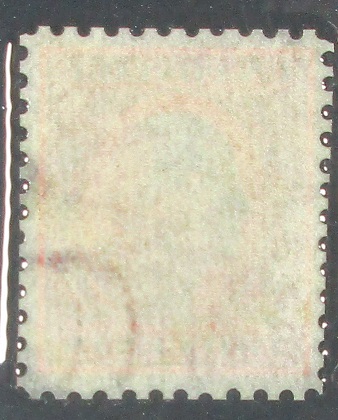 After looking at all four sides it can't be helped but to notice that all of the perf tips are perfectly flat and when the perforations are checked for alignment it was no surprise that they are not aligned at all. The images below show how badly the perforations are out of alignment.



As can be seen from the above images the perforations are not aligned in straight lines, they are perfectly round and the tips are flat.
Conclusion: In my opinion the suspect is a Scott #344 with counterfeit perforations added on all four sides.
Reference material used:
The Expert's Book. A practical guide to the authentication of United States stamps. By Paul W. Schmid.
As always comments and suggestions are always welcome.
---
To Contact Riverside Stamps:
Email:
Mike Girard - Owner / Operator / Web Master: g1rardmn1099@comcast.net
---
I am a member of the American Philatelic Society

Member of:

APS #: 205494
Visit the American Philatelic Society
Website at www.stamps.org

I am a member of the United States Stamp Society




USSS #:

16733


Visit the United States Stamp Society
Website at www.usstamps.org

I am a member of the Internet Philatelic Dealers Association


IPDA #: 231
Visit the Internet Philatelic Dealers Association
Website at http://ipdastamp.org
---