Suspect Scott #69, Used Single.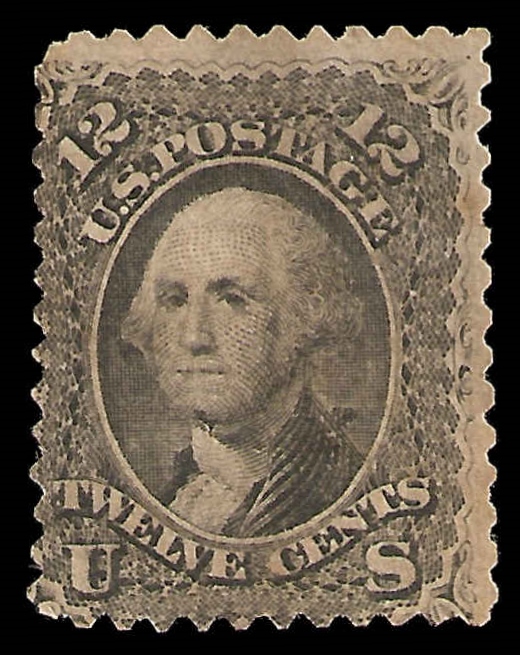 This stamp has been in my collection for a long time and when I scanned it for archival purposes I noticed that the perforations were funny. The Scott #69 design was never issued as an imperforate so it had to be a fully perforated stamp. The #69 is perforated gauge 12 (12-66 on the Specialist Gauge).
The suspect's perforations were compared with the 12-66 Specialist gauge and the fit on all four sides is poor. The images below show the top, bottom, left and right perforations.



All of the perforations are an odd shape, not the expected near round shape of a genuine perforations. The image below shows the perforations of Scott #114 and the suspect's top perforations.


As can be seen the comparison is not even close.
Conclusion: In my opinion the suspect is a genuine Scott #69, large thins in the top left and bottom left corners as seen from the back, pin hole under Washington's chin and poorly reperforated on all four sides.
As always comments and suggestions are always welcome.
---
To Contact Riverside Stamps:
Email:
Mike Girard - Owner / Operator / Web Master: g1rardmn1099@comcast.net
---
I am a member of the American Philatelic Society

Member of:

APS #: 205494
Visit the American Philatelic Society
Website at www.stamps.org

I am a member of the United States Stamp Society




USSS #:

16733


Visit the United States Stamp Society
Website at www.usstamps.org

I am a member of the Internet Philatelic Dealers Association


IPDA #: 231
Visit the Internet Philatelic Dealers Association
Website at http://ipdastamp.org
---