I bought this stamp on EBay for $26.99 as a known fake with the goal of getting it off of the market and doing a proper analysis on it. This stamp is uncommon and is very expensive with a catalogue value of $1250 in used condition. This stamp can be easily faked by trimming the perforations off of a fully perforated Scott #304.
In checking out the edges the first thing I did was feel the edges. To me the top edge feels different than the other edges. The left, right and bottom edges feel harsh like if I ran my finger over the edges fast and hard enough I'd get a paper cut. The top edge though feels soft. I have read that cut edges from the day vs. cut edges done recently to fake a straight edge have a different look and feel. "To say that genuine coils have a look and feel to the edge which is difficult to fake is true, but probably not very helpful. The edges of a genuine coil have a softness and shape to them which have resulted from age and handling and from their being cut with a circular rotating blade. Fakes cut with a razor blade simply do not feel or look the same."(1) Below is an image of the top edge.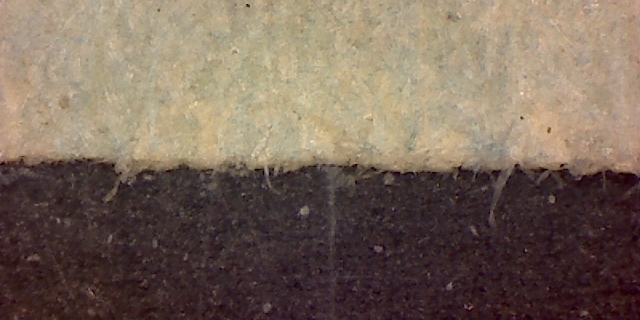 As can be seen the top edge has a ragged edge with fibers sticking out everywhere. The edge also looks slightly beveled. The next three images are of the left, right and bottom edges.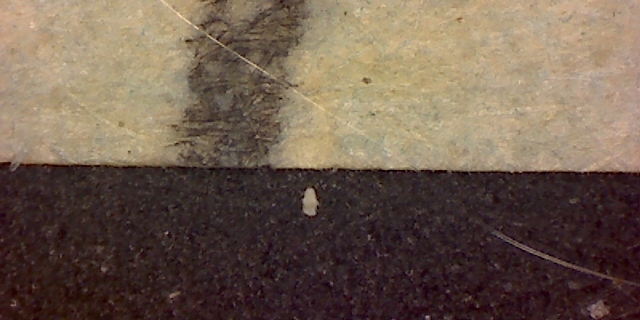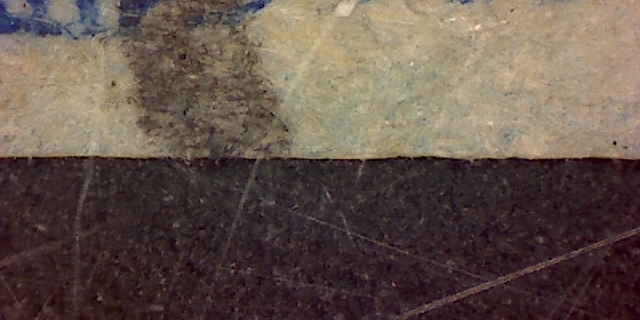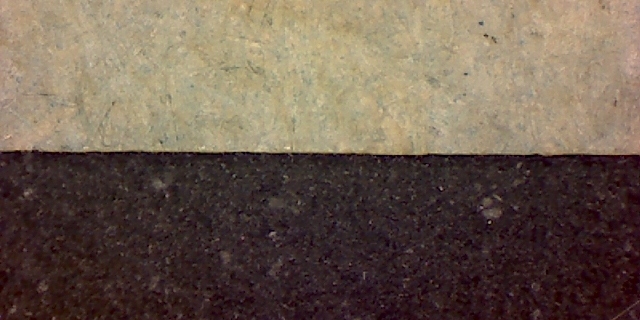 The left, right and bottom edges on the other hand are crisp, clean and dead straight. It's no wonder those edges felt like the edges of copier paper.
In conclusion I can safely say that the suspect is a #304 that has been trimmed on three sides.
(1) Paul W. Schmid. How to Detect Damaged, Altered, and Repaired Stamps, pp. 49 and 52
As always comments and suggestions are always welcome.
---
To Contact Riverside Stamps:
Email:
Mike Girard - Owner / Operator / Web Master: g1rardmn1099@comcast.net
---
I am a member of the American Philatelic Society

Member of:

APS #: 205494
Visit the American Philatelic Society
Website at www.stamps.org

I am a member of the United States Stamp Society




USSS #:

16733


Visit the United States Stamp Society
Website at www.usstamps.org

I am a member of the Internet Philatelic Dealers Association


IPDA #: 231
Visit the Internet Philatelic Dealers Association
Website at http://ipdastamp.org
---