This issue is a ridiculously rare and absurdly expensive, this from the Siegel Auction Galleries Inc. - "Our census of Scott 316 (available at http://www.siegelauctions.com/enc/census/316.pdf) records nine pairs, three line pairs (one of which is rejoined) and an unused single, for a total of 25 stamps. No used examples are known."
Suffice to say the suspect used #316 is a fake and all the needs to be determined is how is it a fake. Fakes of this coil can be made by adding perforations to and trimming the edges of the imperforate #314, trimming the left or right edge of a booklet single #300b, trimming the left or right edge of a #300 with a natural straight edge on the left or right edge and trimming the perforations from a fully perforated #300.
First let's look at the watermark to see if the suspect is a booklet single of not. Below is an image of the watermark taken from my Signoscope watermark detector.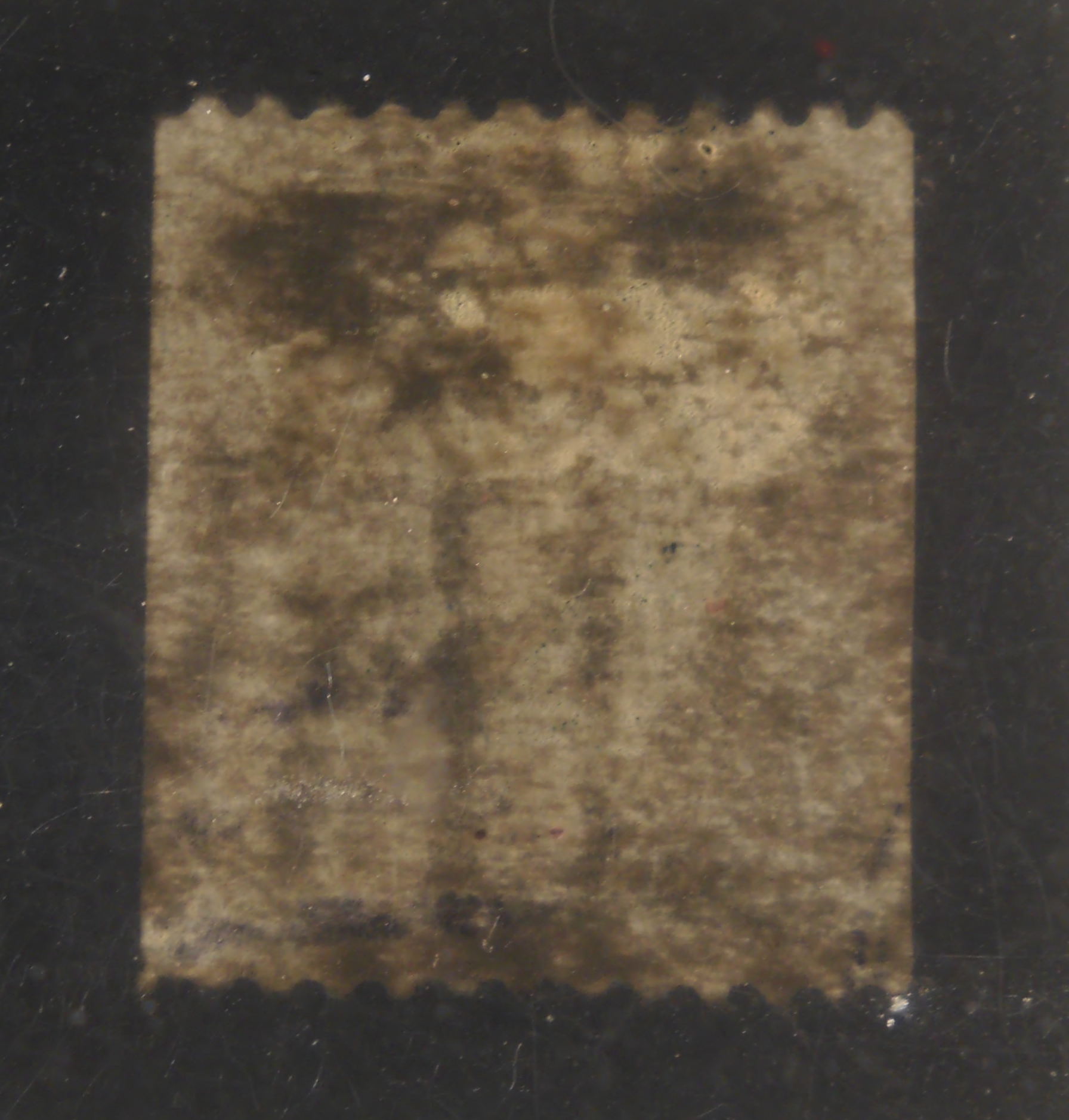 As can be seen from the image the watermark is a normal, inverted "P" that reads from right to left which rules out a booklet pane single which would have a watermark that would read from top to bottom or bottom to top.
Next the perforation that remain need to be checked to eliminate a fake made from imperforate stock. Below are images overlaid on genuine perf 12 block of four.


As can be seen from these two images the top and bottom perforations match the known gauge 12 perforations of the reference. This proves that the suspect was manufactured from a fully perforated or a stamp perforated on three sides with a natural straight edge on either the left or right edges. I felt the two straight edges and the left edge "felt right" for an old straight edge but the right edge "felt wrong" – it had a rough texture that says "check me out closer, I've probably been trimmed". Below is the suspects right edge against a card with gauge 12 tick marks. I moved the card from side to side in an attempt to line up possible perf remains on the right edge. Sure enough I was able to line up the card with what look like perf remains – see the image below.

In conclusion I can say that the suspect is a #300 with the perforations trimmed off the right edge and has a natural straight edge on the left.
As always comments and suggestions are always welcome.
---
To Contact Riverside Stamps:
Email:
Mike Girard - Owner / Operator / Web Master: g1rardmn1099@comcast.net
---
I am a member of the American Philatelic Society

Member of:

APS #: 205494
Visit the American Philatelic Society
Website at www.stamps.org

I am a member of the United States Stamp Society




USSS #:

16733


Visit the United States Stamp Society
Website at www.usstamps.org

I am a member of the Internet Philatelic Dealers Association


IPDA #: 231
Visit the Internet Philatelic Dealers Association
Website at http://ipdastamp.org
---